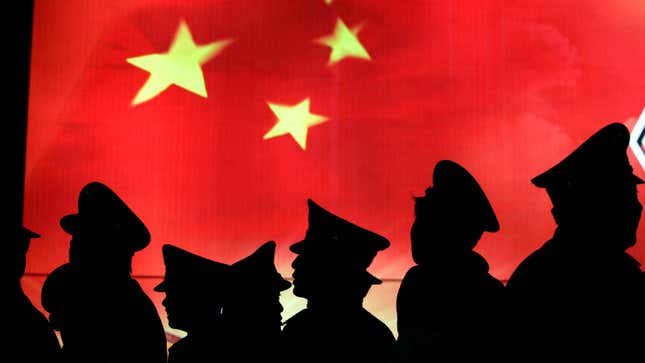 China's top internet media regulator ramped up its latest social media crackdown over the weekend, deleting 1.4 million posts and deactivating around 67,000 accounts. The Cyberspace Administration of China (CAC) claims the sweeping actions were taken to combat a rise in misinformation and other harmful content, though human rights groups and experts have long criticized the country's social media takedowns as overly broad acts of political censorship.

How Conspiracy Theories and Disinformation Spiral Out of Control on the Internet | TechModo
The escalation, first reported by Reuters, targeted users on WeChat, Douyin, Weibo, and other social media apps who shared news information but weren't state-approved, a category the CAC cryptically refers to as "self media." The crackdown followed a two-month investigation by the CAC into alleged reports of misinformation, impersonation, and illegal activity spreading on the platforms. Around 8,000 of the 67,000 deactivated accounts were reportedly removed for spreading, "fake news, rumours, and harmful information."
The CAC's recent action also targeted hundreds of thousands of other accounts believed to be impersonating businesses and public institutions, punishing their owners and restricting their ability to post. Around 25,000 accounts allegedly tried to impersonate research centers and other medical facilities while another 13,000 were found impersonating military accounts. Nearly 187,000 other accounts, according to the CAC, tried to masquerade as news organizations. Another 430,000 accounts tried to offer professional and educational services without proper qualifications. This larger group of accounts, in some cases, had their followers removed or lost the ability to monetize their accounts.
China escalates it crackdown on online speech
Social media users in China have had to walk a tightrope when posting about factual information that could be perceived as critical to the state. Earlier this year, the CAC announced it would start punishing users who "deliberately manipulate sadness," or other emotions in posts that could harm the government's reputation. Those new restrictions came after a series of posts documenting the struggles of living in poverty in China went viral. Ruan Xiaohuan, a blogger critical of the Chinese government who would appear to fit in the CAC's "self media" category, was recently arrested and imprisoned for seven years for incitement of subversion of state power.
"These are the types of independent information deemed subversive in China," Michael Caster, Asia Digital Programme Manager for Article 19, a human rights organization focused on online free expression, previously told Gizmodo
The increasing clampdown on politically sensitive content extends beyond social media to other emerging platforms. In April, the CAC released new draft guidelines that would prohibit ChatGPT-style generative AI models from spitting out content critical of the government or subversive to state power. Local authorities in the Gansu province have reportedly already arrested one man who allegedly used ChatGPT to create fake news articles. He could