Buried in an interview with Warner Brothers President Jeff Robinov are two very exciting movie announcements: the next Dark Knight is a go, and a Wonder Woman movie might be in the works.
Yesterday rumors were circulating that the third Nolan Batman film was in the works with brother Jonah and David Goyer on board to cowrite the script. And now the New York Times has confirmed the Batman film, and a possible Wonder Woman movie.
While interviewing director Nolan about working with Robinov they confirmed the next Batman picture and later let it slide that Wonder Woman might be one of the next DC characters they focus their lenses on.
"He is trying not to cling to the things that have worked in the past," said Christopher Nolan, who directed "The Dark Knight" and is working on another Batman sequel....

The Walt Disney Company's $4 billion purchase of Marvel Entertainment just over a month ago has increased the pressure on Warner to succeed this time. Warner is expected to announce a DC slate in the coming months populated by characters like the Flash and Wonder Woman.
G/O Media may get a commission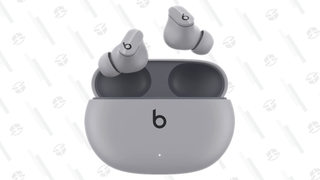 This is probably as close as we're going to get besides an official press release from the studio. But we're just happy Nolan is no longer merely brainstroming ideas about the next Batman picture, and actually putting pen to paper.
The article also gives a sense that Robinov is still committed to doing ambitious, creator-driven projects, even in spite of the failure of Speed Racer and the relative failure of Watchmen, and this may play into the studio's plans for its DC Comics properties.
[via NYT]