Ridley Scott wants Harrison Ford back for his Blade Runner sequel. Check out the latest videos for The Dark Knight Rises, The Amazing Spider-Man and True Blood. Plus Edgar Wright talks about the specific science fiction influences in The World's End.
Spoilers from here on out!
Top image from The Dark Knight Rises.
The Dark Knight Rises
Here's a TV spot.

Director Christopher Nolan discusses his decision to include Catwoman in his Batman movie, and the role his brother played in his thought process:
Catwoman is a very iconic figure in the Batman pantheon. I was nervous about how she would fit into our world. But Jonah was very much convinced that there would be a great way to do it and eventually turned me around. Once I got my head around the idea of looking at that character through the prism of our films, saying, 'Who could that person be in real-life?' we figured it out. She's a bit of a con-woman, something of a grifter. A hard-edged kind of criminal.
And Nolan also discusses his work on Batman's amazing new flying vehicle:
It is called The Bat. I spent a long time trying to figure out clever names for 'bat-something-that-would-fly', then you go: 'Oh, it's a bat.' It's very much based on a doubt-bladed helicopter idea, once again a realistic approach to military hardware. We had Corbould and his guys build it full scale and come up with this great driving rig for it so we could photograph it in real streets, and there's a big computer graphics component to it as well. It's fun to take Batman to the next level in terms of his transportation and weaponry – in terms of his ability to fight people.
G/O Media may get a commission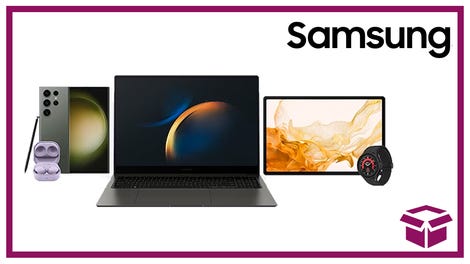 24 hour deals
Discover Samsung - Daily Deal
[/Film]
Screenwriter David Goyer obviously wouldn't speak directly to what has to be the movie's single biggest potential spoiler - whether or not Batman makes it out of the movie alive - but he did have this hint to share about the ending of the film:
"The final scene of The Dark Knight Rises is exactly that scene we talked about then. It remained completely unchanged. We both knew in our hearts that we were onto something special. I have to tell you, having finally seen everthing strung together a little while ago and seeing that scene, I got a complete lump in my throat."
Here are some posters. [Comic Book Movie]
---
The Amazing Spider-Man
Here's a new trailer from Australia featuring some unseen footage. [/Film]

---
Iron Man 3
It's still not officially confirmed, but we can probably upgrade the report that the movie's plot is based on Warren Ellis's "Extremis" storyline - in which Tony Stark must contend with a nanotechnology virus - from "rumored" to "very, very heavily rumored." [Variety]
Head storyboard artist Federico D'Alessandro drops these hints about the movie's story:
I can say that Shane Black is a master storyteller and the movie is in really good hands. The story delves deeper into Tony Stark's character. By the end of the movie, audiences will have a much better understanding of what his fears are and what makes him tick. I think audiences are really going to enjoy that. There are also some really cool action scenes. It's going to be a thrilling movie.
He also offered this praise for director Shane Black:
I learned how Shane Black manipulates audience expectations to keep them guessing and riveted in the story. I also learned how he creates true suspense to maintain tension throughout the story. He's been a huge influence on my storytelling.
---
Thor 2
Marvel Studios head honcho Kevin Feige drops some hints about what to expect from the sequel:
"We're going to see the other side of Asgard. It's not all polished and golden in this film. And the events of Avengers will have affected Thor for sure. His relationship with Loki will continue to evolve, and the biggest part is Natalie and Thor returning with Jane Foster."
Feige also confirms that Thanos won't appear in this particular movie, but there will be "a major, major new antagonist", which may well be the part connected to Casino Royale's Mads Mikkelsen. [Comic Book Movie]
---
Star Trek 2
James Matthew Smith, who played Kirk's mini-nemesis "Cupcake" in the first film and later appeared in passing as an Enterprise security officer, will reportedly reprise his role in the sequel. [/Film]
---
Blade Runner
Ridley Scott says he wants Harrison Ford back for his follow-up to Blade Runner, which isn't exactly a sequel despite taking place chronologically later in much the same way that Prometheus isn't an Alien prequel even if it does take place beforehand. Anyway, semantics aside, here's his thoughts on the return of Rick Deckard:
"I don't think it'll be Harry [starring]. But I've got to have him in it somewhere. That'd be amusing."
---
World's End
Edgar Wright confirms his latest collaboration with Simon Pegg and Nick Frost is about five friends going on a pub crawl of twelve pubs, with the one called the World's End as the final stop, and he also drops some hints about the movie and its rumored sci-fi apocalyptic content:
"This is as much about where you grew up as the people you grew up with…" He then added: "It's also very silly. I would say it's darker, more personal and more silly...It's a sci-fi comedy. Social science-fiction. Look it up on Wikipedia and then bone up on John Christopher and John Wyndham."
To give you some idea of what we're talking about here, John Wyndham is best known as the author of Day of the Triffids, while John Christopher is most connected with The Tripods. [/Fim]
---
Men in Black 4
After the third movie's reasonable success at the box office, there's every chance that director Barry Sonnenfeld will get to make a fourth film. But before that can happen, there's an issue of nomenclature he realizes he has to address - if Emma Thompson is playing the head of the organization, should it really be called Men in Black?
You know what, another woman has pointed that out to me as well and asked if Emma is running Men in Black, isn't it old-fashioned to call it that. So maybe the fourth one, if there is a fourth one, should be called People in Black. Doesn't have quite the same ring, but I think you're right that it's an issue we'll have to deal with.
[/Film]
---
Iron Sky 2
Director Timo Vuorensola discusses his plans for a sequel, which he might end up making after his next project, the time traveling assassin movie I Killed Adolf Hitler:
"How did the Nazis end up on the dark side of the moon, and what happened when they had returned to the Earth? The questions will be answered in a three-part mini prequel series, and the story will continue in a feature sequel, Iron Sky II."
[/Film]
---
Fringe
Showrunner Joel Wyman promises we will see more of the fascist, Observer-run version of 2036 in the fifth and final season:
"Yeah, I think it's safe to say you will [see that]. Part of our storytelling is about reveals and re-contextualizing what you think you know and what you've seen and putting it in a different mind frame for the viewer. It's good to say that future is important to our storytelling but it's not the be-all and end-all. The critical question is always why do we do flashbacks or flash-forwards and for us there is always a reason. Does 'Letters Of Transit' have further implications? It does. You need to understand what it is, or was, in order to fully grasp the thematic things we want to tell this year."
---
Game of Thrones
Here's a promo for this Sunday's season finale, "Valar Morghulis."

---
True Blood
Here's a trailer for season five. [Shock Till You Drop]

---
The Walking Dead
British actor David Morrissey, best known for his work in State of Play and as Jackson Lake in the Doctor Who Christmas special "The Next Doctor", discusses his preparations for playing the Governor in season three:
I've got the graphic novels but have only read Robert Kirkman's [prequel] Rise of The Governor, which I thought was brilliant. There was so much in that book that I could [use], like the desire for survival above everything else. I'm finding out what his fears, anxieties and loves are so I can make him my own.
[TV Guide]
---
Dirk Gently
Star Stephen Mangan has announced that the BBC has decided to cancel the generally decent if pretty painfully low budget series after just a pilot and a three-episode series. [Den Of Geek]
---
Additional reporting by Ben Vrignon.