A clouded leopard was reported missing from the Dallas Zoo on Friday as staff say they showed up to work to find her gone and a tear in her mesh enclosure. The zoo put out an urgent message on Twitter saying the clouded leopard is "non-dangerous," but the zoo has shut down while they search for the missing animal.
The zoo said the leopard goes by the name Nova is three to four years old and was not in her habitat when the team arrived on site this morning. The zoo said in a statement on Facebook, "Given the nature of these animals, we believe the animal is still on grounds and hiding."
Harrison Edell, vice president for animal care at the Dallas Zoo added in a statement, "Thinking like a cat, she likely went straight up to the trees and has not come down."
According to the Smithsonian Zoo website, clouded leopards are native to Southeast Asia, and they "are neither a true great cat nor a true small cat, because they cannot roar or purr." The website added, "Poaching and habitat loss threaten this vulnerable species."
Dallas police arrived on site and are actively searching for the leopard who reportedly escaped through a tear in the mesh enclosure. Zoo officials say she is most likely scared and may have climbed a tree to stay out of the way, adding she might be hiding in an attempt to not be noticed, Edell, said in the statement. A SWAT team was also deployed as a precautionary measure.
G/O Media may get a commission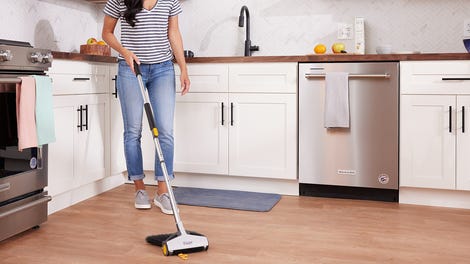 BOGO 50% Off
Flippr - BOGO 50% Off
Nova was living in the enclosure with her sister, Luna (who is not missing), and both cats were relocated to the Dallas Zoo from the Houston Zoo in 2021. Edell assured the public that clouded leopards differ from other leopards in that they are much smaller, weighing only 30 pounds, and are not a danger to people.
Police are using drones that hold infrared technology to search the treetops. If anyone spots the clouded leopard, the zoo strongly encourages them to call the police, and although Nova is not threatening, people should not attempt to capture her as she is still a wild animal.
The zoo issued a Code Blue as they search for Nova and wrote on Twitter, "Our focus right now is on locating the animal."
Edell has requested that if Nova escapes the enclosure, people should send photos and tips to the zoo at 469-554-7501, info@dallaszoo.com, or reach out to the Dallas Zoo on Twitter.