After the success of Bridesmaids, we're stoked for the next big female-centric comedy. Could Clueless creator's Amy Heckerling's supernatural romcom Vamps be the supernatural answer to the Hangover? We spoke with the producer to get the bloody details on Vamps.
Check out our interview, plus a collection of brand new stills. Warning: Some spoilers ahead!
Clueless is an all-time comedy classic, and it wasn't just because of Heckerling's uncanny ability to zap audience members into the lives of upper crust kids in the 90s. The film didn't just have a rich-girl lexicon, it had heart. So we're stoked for her next picture, Vamps — about two vampire women (Krysten Ritter and Alicia Silverstone) living in present day New York City.
In an email interview, producer Lauren Versel explained the heart of the story: "What happens when being [eternally] young has gotten old."
Versel continues, "[Vamps] is an upbeat comedy about what it's really like to be a female vampire living in the modern world, and dealing with jobs, dating, fashion, technology and the ever-changing world. The [main characters] try and keep up with fashion, gadgets, music, new dance crazes, [but] they long for some aspects of the past." And that's how Vamps will stand out from the rest of the recent crop of vampire flicks — by being modern, and forcing the main characters to do so as well. "They bravely forge ahead and keep on existing as long as possible."
G/O Media may get a commission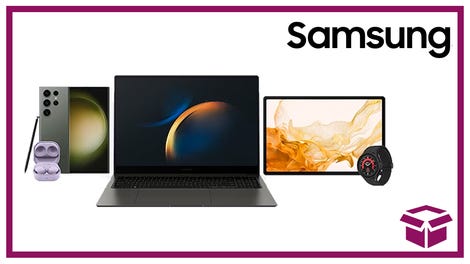 24 hour deals
Discover Samsung - Daily Deal
But the reuniting of Silverstone and Heckerling isn't the only reason we're quietly squeeing about this movie. Did we mention that Sigourney Weaver has been cast in this picture as the head vampire villain?
Versel explained that Weaver is the vampire who sires Silverstone's character Goody (i.e., turns her into a vampire for you non-fangbangers). Weaver goes by the name of Cisserus, and is a fearsome villain. Ritter is the "younger" vamp, Stacy.
Dan Stevens (cousin Matthew from Downton Abbey!!!) has been cast as a younger Van Helsing, and Wallace Shawn (inconceivable!) is the older vampire-hating Dr. Van Helsing. Justin Kirk (Weeds) is tackling the character Vadim, who could be either a vampire or a vampire wannabe, judging from the images we included below. Malcolm McDowell is the very vampiric-sounding Vlad. And also in this film are Richard Lewis, Marilu Henner and Kristen Johnston. This is a massive cast. But we love everyone attached.
Finally we couldn't help but notice the excellent image of Theda Bara over on the Vamps facebook page. While Bara isn't in the movie specifically, the producer revealed that this image was what inspired Heckerling while working on this story. Fingers crossed they pull a little fashion inspiration from that iconic lady, as well.
There's still no release date set, just yet — but Versel says the movie will be released sometime in 2012. Until then, you'll have to make do with this gallery of stills from the film (most of which look pretty fun) and this VERY spoilery extended synopsis:
When two sexy female vampires living it up in modern-day New York City each falls in love with a human, they must make a choice that will jeopardize their immortality — and maybe much more. Written and directed by Amy Heckerling (Clueless, Fast Times at Ridgemont High), VAMPS is a comedy-fantasy-romance that puts a fresh and hilariously upbeat twist on the vampire genre.

Stacy and Goody are a pair of typical attractive New York 20-somethings. They enjoy clubbing, dating, instant messaging and Facebook. But there's one big difference: They're vampires. Not the old dark and gloomy kind, but a new, upbeat and politically correct breed that prefers to be called ELFs (Extended Life Forms) and attends twelve-step "Sanguines Anonymous" meetings to help them curb any temptation to feed on human blood. They shun the "V-word" but not the superhuman abilities that come with vampirism, using them not only to achieve personal ends but also to do some good in the world.

When night falls, the roommates wake up in their coffins in their Greenwich Village apartment and go out on the town, to night school, or to their graveyard-shift jobs. But their modern lifestyle is dogged by shadows from the past. As they traverse the city, it becomes a living history book for the older and wiser Goody, whose real age is close to 200. The streets turn to cobblestones, skyscrapers transform into older, smaller structures, and long-dead generations of New Yorkers parade before her. Goody has seen it all, and over the years has developed a passion for activism, from protesting the Civil War to marching with workers during the Industrial Age.

The pair's destiny is set on a new course when love steals into each of their lives. Stacy meets JOEY, a geeky classmate with whom she begins a passionate text-messaging romance. And the eternally youthful Goody re-encounters DANNY, a now-married old flame-60 years old, to be exact-whom she first met decades earlier at a demonstration. Still an activist, Danny was her one true love.

But even in love, the women must overcome obstacles set in motion long ago. Stacy learns that Joey's last name is Van Helsing, and the name is no coincidence. Joey's parents, like their legendary namesake, are expert vampire hunters waging the age-old battle against her kind. And despite their enduring mutual attraction, Goody is forced to hide her true identity from Danny, who reserves his deepest affections for his ailing wife. Worse, the New York authorities have launched a program to clamp down on the vampire community by flushing them out during daylight hours.

When Stacy becomes pregnant, the stage is set for a final reckoning with history. If Stacy wants to stay with Joey and see their unborn child survive, she and Goody must join forces with the Van Helsings to kill the bloodthirsty CISSERUS-the ancient "stem" vampire who turned them into creatures of the night in the first place. Doing so could require the ultimate sacrifice for both women, but Goody is determined that they live-or die-by her long-held credo: "Sometimes it seems so impossible to make anything good happen, but I guess you have to keep trying."