Comcast has been embroiled in a legal battle since 2016 regarding potentially deceptive business practices surrounding its "Service Protection Plan"—a $6 a month program which covered almost nothing. But as an amended complaint recently filed by the Washington state attorney general alleges, Comcast didn't just dupe customers, it may have signed them up for the plan without their knowledge.

You might expect such a plan to, uh, protect the service a customer is paying for, by decreasing or eliminating the cost of repairs in the event something goes haywire. Not so! The fine print of the program excludes in-wall wiring and some outdoor wiring. This led the attorney general to conclude that the plan "simply covers the technician visiting the customer's house and declaring that the customer's equipment is broken."
That being the case, who would sign up for such a thing? As the complaint, reported on by Ars Technica, states (emphasis ours):
Many of the supposed "sales" of the SPP by Comcast never occurred. Rather, Comcast deceptively added the SPP to many of its Washington customers' accounts without their knowledge or consent. On many occasions, the SPP was not even mentioned by Comcast to the customer on the telephone call where the SPP sale allegedly occurred. On other occasions, the customer was offered the SPP and refused it, yet Comcast deceptively added the SPP to the customer's account. These types of deceptive practices occurred in over 50% of a random sample of SPP enrollments reviewed by the State.
According to the attorney general, over half a million customers have subscribed to the SPP since 2011 in Washington state alone.
In instances where Comcast did in some way mention the SPP before enrolling a customer, the complaint claims that "Comcast employees frequently told Washington customers that Comcast was adding the SPP to the customer's account for free," which it did not. In total, the attorney general claims Comcast violated the state's Consumer Protection's Act "over 1.8 million times."
G/O Media may get a commission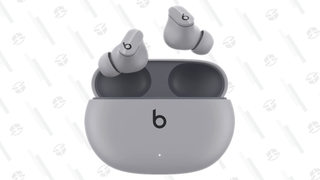 Charging thousands of customers for a program they didn't sign up for isn't the only thing Comcast has allegedly done to earn its title as America's Most-Hated Company. The internet giant has already been accused of everything from injecting rogue code into its websites its customers visit to sabotaging small competitors. Comcast even once altered the billing statement of a customer, rendering "Ricardo" as "Asshole."
If the net neutrality debate has seemed academic to you so far, all you need to know is that if repealed, companies like these will hold even more power.