According to police, a North Carolina man arrested after firing an assault rifle in a Washington, D.C. pizza parlor this weekend claimed he came there to investigate "Pizzagate," an online conspiracy theory popularized on Reddit and subsequently banned from the site.

Authorities say 28-year-old Edgar Maddison Welch entered Comet Ping Pong pizzeria carrying a gun on Sunday and pointed it at an employee who was able to escape. Welch "proceded to discharge the rifle inside of the establishment." After his arrest, Welch reportedly told police he was there to "self-investigate" the supposed Pizzagate conspiracy.
Last month, Comet Ping Pong, its staff and neighbors began experiencing repeated harassment over the debunked conspiracy theory, which one online "investigator" described as a "satanic child sex trafficking and paedophilia ring, involving many of the most influential, powerful and wealthy people in the world." From The New York Times:
The misinformation campaign began when John Podesta's email account was hacked and his emails were published by WikiLeaks during the presidential campaign. Days before the election, users on the online message board 4Chan noticed that one of Mr. Podesta's leaked emails contained communications with Mr. Alefantis discussing a fund-raiser for Mrs. Clinton.

The 4Chan users immediately speculated about the links between Comet Ping Pong and the Democratic Party. Some posited the restaurant was part of a larger Democratic child trafficking ring, which was a theory long held by some conservative blogs. That idea jumped to other social media services such as Twitter and Reddit, where it gained momentum on the page "The_Donald." A new Reddit discussion thread called "Pizzagate" quickly attracted 20,000 subscribers.
G/O Media may get a commission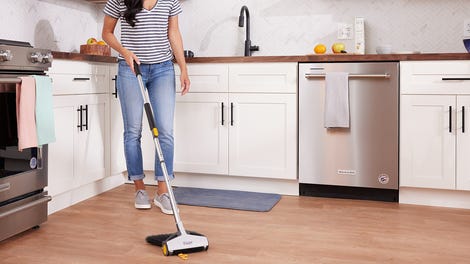 BOGO 50% Off
Flippr - BOGO 50% Off
Before Thanksgiving, Reddit banned the Pizzagate community for "repeated violations of the terms of our content policy." Discussion subsequently moved to Voat, a Reddit-like site its creator called "an alternative platform where users would not be censored and still say whatever they want."
On Voat's Pizzagate community, Sunday's incident was quickly written off as a staged attack or "false flag" incident meant to discredit their efforts.

"Smells of #FalseFlag in order to to continue to delegitimize investigation and to eventually CRIMINALIZE investigators in my view," wrote one user. "This walk in makes no sense whatsoever in any other way. Anyone?"
"It's nicely ironic that they didn't even bother to make it realistic," wrote another. "Since when are normal people able to get assault riffles?"
In a statement, police said Welch has been arrested on suspicion of assault with a dangerous weapon. No injuries have been reported.