If you want to add some realistic wounds to your zombie makeup or just do a better job applying those cosplay elf ears, Hollywood Makeup Lab can guide you step by step through some basic procedures that will make your fantastic creations and creepy monsters come to life.
Deadly Mississippi Tornado Kills More Than 2 Dozen | Extreme Earth
Hollywood Makeup Lab: Industry Secrets and Techniques is the work of Bruna Nogueira and Diane Namm, both experienced makeup artists. They enlisted the help of more than a dozen other industry pros to demonstrate various makeups and styles. If you're a fan of Syfy's Face Off, you might even recognize a few (like season three alum Rod Maxwell).
At nearly 200 full-color pages, the book covers a lot of ground. Gore, beauty, even flocking a fake horse and turning a baby doll into a creepy monkey-man—each one is dissected step by step. I'm a huge fan of makeup FX, but I've never tried my hand at anything. Now, I'm inspired to give it a shot.

G/O Media may get a commission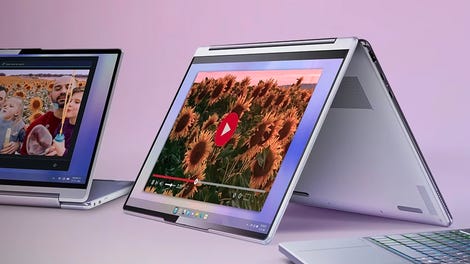 up to 70% off
Lenovo Spring Clearance
The entire book is packed with clear photographs of all the techniques being explained. A lot of attention is paid to working with fake hair, an often overlooked aspect of makeup. They take this clean-shaven guy and make him into a bearded biker. There's even a convincing Santa tutorial.
Several of the tutorials show you how to apply basic facial prosthetics, glue them down, blend edges, and create convincing layered paint jobs. There are zombies, demons, and werewolves, plus tons of wound, burn, and scar FX. A lot of these smaller prosthetics are ideal for beginners, since they don't require much in the way of expensive materials and are easy to try and experiment with. There are good ideas for making burned or rotted skin in just a few minutes, perfect for a haunted house or a last-minute costume for a Halloween party.
There are subtler effects to be learned as well, like painting fake tattoos or crafting elaborate, gorgeous face makeup.
My only real complaint about this book is that the organization is a little helter-skelter. It dives right into sculpting and making molds, when a beginner is much more likely to start with some simpler things to get his or her feet wet. Then it jumps around a bit between horror faces, hair, and beauty makeup (and let's be honest, the horse tutorial is probably of limited use to most amateur makeup artists). But in the end, this isn't meant to be a makeup textbook—there are already indispensable books available if you want to be a makeup pro. But if you're just a hobbyist and you want to take your amateur films or convention cosplay makeup to the next level, you'll learn a lot from the makeup veterans in this book.