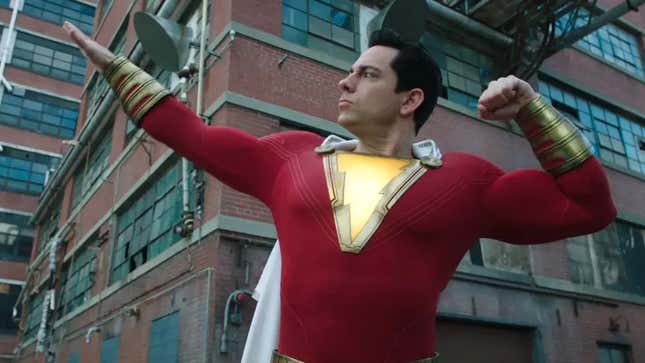 It's never too early to start doing good publicity.
David F. Sandberg, the director for DC's Shazam movie, which is currently expecting a sequel, took to Twitter recently to share his newest creation: a "trailer" for the movie featuring some early, uh, let's just say they're reviews. The reviews, taken from Letterboxd, are the work of either time travelers or incredibly prescient film buffs; otherwise, why would you review a film that does not yet exist? Surely not just to be inane. Surely not.
Meet Microsoft's New Surface Laptops
Well, no worries! Sandberg is ready to put their reviews to work. Check it out:
It's never too early for marketing, David. And I can't say I know anything about how Shazam's sequel is going to turn out, or even much about what it's going to be about, but, I, too, hope to finally see a film that make some say such awed words like, "I'm fine with this."
Shazam 2 is a movie that will one day exist.
---
For more, make sure you're following us on our Instagram @io9dotcom.