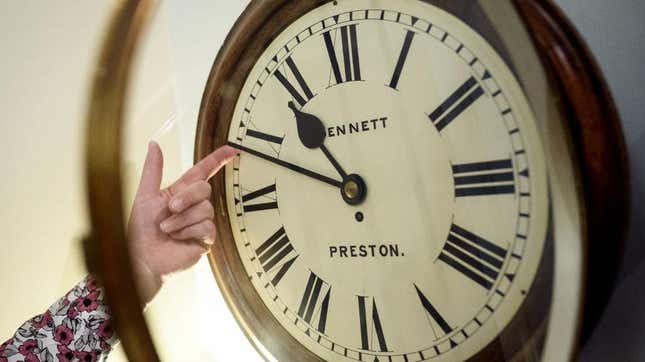 Alongside Daylight Saving Time (DST) comes the yearly discussion in Congress of whether to eliminate it altogether. We lose that extra hour of sleep as the clocks spring forward on Sunday.
Is AI Moving Too Fast? | Future Tech
Ahead of the time change, Florida Republican Sen. Marco Rubio is reintroducing the Sunshine Protection Act, which he also proposed early last year. The bill, intended to remove DST nationwide, would cancel the twice-yearly clock changing. The bill passed in a unanimous vote in the Senate last year but was voted down in the House.
Energy usage is actually increasing on DST, according to some studies, contrary to the original intent of the policy, but the government continues to take its time coming to an agreement on the Sunshine Protection Act. "This ritual of changing time twice a year is stupid," Rubio told The Washington Post. "This Congress, I hope that we can finally get this done."
If passed, the Sunshine Protection Act would unite a nation in which nearly half of the people want to do away with DST. Rubio has managed to whip Democratic support for the bill, and Massachusetts Democrat Sen. Ed Markey told NBC News, "It's past time for Congress to broaden its horizons and finally make daylight saving time permanent. With the Sunshine Protection Act, we can shine a light on the darkest days of the year and deliver more sun, more smiles, and brighter skies."
G/O Media may get a commission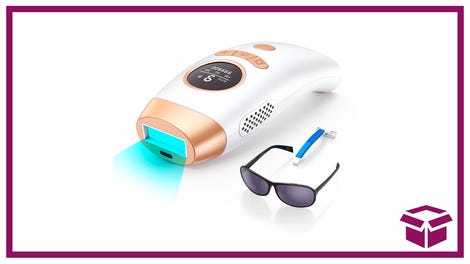 58% Off + Coupon
IPL Hair Removal Device
The bill's critics said they didn't want to pass the Sunshine Protection Act out of fear that it wasn't ready to be implemented and that it would pass only for the public to reverse it years later.
"We haven't been able to find consensus in the House on this yet," Rep. Frank Pallone Jr., a New Jersey Democrat, said in a statement to The Washington Post in November. "There are a broad variety of opinions about whether to keep the status quo, to move to a permanent time, and if so, what time that should be," He added, "We don't want to make a hasty change and then have it reversed several years later after public opinion turns against it — which is exactly what happened in the early 1970s."
In the last five years, 19 states have passed legislation moving to Standard Time, but federal laws do not allow the states to transfer to permanent DST. Elimination daylight saving time is on policy agendas in 22 states this year, requesting to move to standard time or make daylight time permanent, but while states can collectively move to standard time whenever they want, they would need Congress' approval to move to DST year-round.

The federal officially introduced DST in 1918 as a means to curb electricity use and hypothetically lessen the need for people to keep their lights on. There is limited evidence that this reasoning actually works, and in 2008, a report by the Department of Energy revealed that extending DST only saved roughly .5% of national wattage per day.

A second study by the National Bureau of Economic Research focusing on Indiana reported that "contrary to the policy's intent," the extra hour increased electricity demand by about 1% in that state alone, showed an increase of $9 million in electricity bills to local households, and an increase in emissions.
"If you extrapolate those results from Indiana and say how they would apply to the country as a whole, then it would suggest that from an energy perspective, Daylight Saving Time is not a pro-environmental policy," Matthew Kotchen, a co-author of the study, told Bloomberg.