If you're writing an alternate history, these would be the buildings you'd want to include. They're the discarded designs for famous landmarks. Imagine if the Lincoln Memorial were a pyramid! It almost was . . . and these other buildings were almost dramatically different too.
Lincoln Memorial, Washington D.C. as a pyramid. Proposal by John Russell Pope, 1912
(Pictured above, via National Building Museum)
The Great Tower of London, the British Eiffel Tower
Some Englishmen adored the Eiffel Tower, which was erected in Paris for the 1889 World's Fair, so they wanted to have their own in London. In the next year they've held a contest to design the Great Tower Of London.
This one obtained the First Prize (500 Guineas, now $835):
G/O Media may get a commission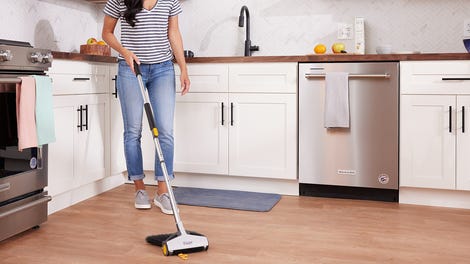 BOGO 50% Off
Flippr - BOGO 50% Off
And this one obtained the Second Prize (250 Guineas, $417):
And you can see all 68 designs here, in the Internet Archive.
Sydney Opera House
Theatre designer Bill Constable's watercolour, based on Eugene Goossen's own vision for the building.
Anatol Kagan's design
The runner-up design by Joseph Marzella
(via Butterpaper, Wikimedia Commons, Cracked and World Wondering)
Proposed Extensions to the White House, Washington D.C., by Robert Owen, 1891-1901
(via National Building Museum)
An architectural drawing for the Washington Monument, Washington D.C., by Peter Forces, 1837
(via Library of Congress)
Winning competition entry for the Washington Monument by Robert Mills, 1846
Unfortunately the circular, Greek-inspired temple at the base was never built.
(via National Building Museum)
Proposal for the completion of the Washington Monument by Vinnie Ream Hoxie, c. 1876-1878
Construction of the 555 feet 5 1⁄8 inches (169.294 m) tall Washington Monument was halted from 1854 to 1877, finally completed in 1884, and officially opened in October 1888.
(via National Building Museum)
Proposed design for the United States Capitol, Washington D.C., by William Thornton, c. 1797
(via National Building Museum)
Tower Bridge, London
by F. J. Palmer, 1877
Design of another duplex bridge by Frederick Barnett
by Sir Joseph Bazalgette, 1878
by Horace Jones
Let's convert the good old Tower Bridge to a glass bridge! A design by W.F.C. Holden, 1943
(via Peter Berthoud, Skyscrapercity and Architecture Foundation)
An elephant instead of Paris' Arc de Triomphe, by Charles Ribart, 1758
It would have served as a fountain, with the water coming out of its trunk, but big balls and banquets could have been held in the giant rooms inside.
(via A Decorative Affair)
A 300-foot (91 m) tall pyramid for London's Trafalgar Square, 1815
(via weburbanist)
Bonus: A Doric column-like skyscraper or an arrowhead instead of the Tribune Tower in Chicago, Illinois
The Column was designed by Adolf Loos, and the arrowhead was the work of three German architects, Bruno Taut, Walter Günther and Kurz Schutz.
(via skyscraper)