After tons of hype, Nintendo finally released Super Mario Run, its first Mario game for a mobile platform. In its first 24 hours, the game was downloaded more than 5 million times, according to app tracking companies, and made between $4 million and $8.3 million worldwide, depending on who you believe.
These aren't Pokémon Go figures, but they aren't anything to sneeze at. And yet, as The Wall Street Journal reports, the game isn't living up to investor expectations. Shares of Nintendo's stock were down 7.1 percent on the Tokyo Stock Exchange on Monday, with investors citing poor reviews and sales that haven't matched projections.
Per the The Wall Street Journal:
Initial reviews on Apple's App Store were below par and sales missed expectations in some markets. The game didn't gain the No. 1 spot in Japan, one of the world's largest smartphone game markets, though it landed that position in the U.S. and elsewhere.

After a sharp run-up in Nintendo's stock price ahead of the game's release, analysts said the negative news prompted some investors to close out bullish bets.
And it's true, App Store reviews from users are probably not what Nintendo expected. In the US App Store, nearly half of the 53,921 reviews are a single star, with users complaining about the app crashing, the fact that the game is not playable offline, and some just saying it's not a very fun game.
G/O Media may get a commission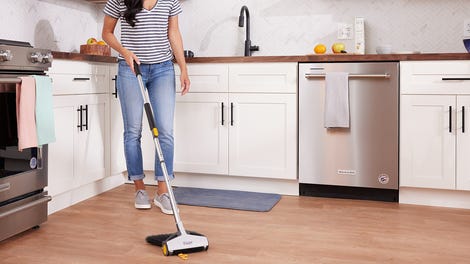 BOGO 50% Off
Flippr - BOGO 50% Off
This isn't good. After the failure of the Wii U, and with 3DS sales on the wane, the Big N needs a hit, especially since the Nintendo Switch is still months away. The "Nintendo is doomed" meme might be trite and played out, but the company has finally had to accept reality that mobile gaming is actually a thing. After the success—even if it was fleeting—of Pokémon Go, a lot is riding on a Mario game coming to the iPhone.
But instead of bringing a "true" Mario game to iOS, Nintendo decided to create a kind-of-watered down version of what you might expect from Mario. It's true, as our friends at Kotaku note, that this isn't simply Mario installed in an endless runner; there is more to the game than that. But it's also true that this isn't a robust Mario game. The game is designed to be played in bursts and with one-hand, which isn't a bad idea, but leaves users wanting more. This is especially true when unlocking the full version of the game costs $10.
Moreover, as the Financial Post noted last week, Nintendo's decision to charge once to unlock the game, rather than offering incremental in-app purchases favored by games like Candy Crush Saga, Kim Kardashian's Hollywood, and even Pokémon Go, means that these early player reviews will have a big impact on how successful the game ultimately is.
The Post cited a financial note from Daiwa Securities' Takao Suzuki, who said that, the pricing model "makes reviews by the core fans of the Super Mario series… important, as they will be behind the general opinion on the game that should take shape fairly soon after its release."

Charging once to unlock a game might be the more consumer-friendly thing to do, but it also means that if people don't like your game—or can't get it to work—they won't bother paying anything for it.
This isn't the first time mobile reality has wrecked Nintendo's finances. Nintendo's stock soared on the success of Pokémon Go this summer, only to crash back to Earth when investors realized that Nintendo only owned part of the game.
Pokémon Go might have been a fad, but you at least it brought something innovative to the table; it also proved that AR games with the right branding can go mainstream. Right now, you can't say the same thing about Super Mario Run. It's not a bad game, but it does nothing to push the boundaries of standard iPhone games, to say nothing of what we expect from a Nintendo title in 2016. If Nintendo wants to win with customers on mobile, it needs to step-up and bring its formidable talents to the the smartphone arena, rather than just resting on the laurels of branding and pretty graphics.