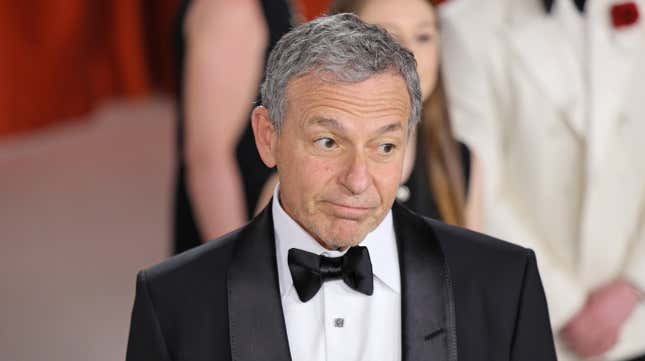 The Walt Disney Company might create magic for its fans, but its employees are probably having a less than magical time at the moment. The media and entertainment conglomerate is beginning its second, and largest, round of three planned layoff waves this week.

NPR Is Going Dark on Twitter | Future Tech
By the end of this second bundle of cuts, Disney will have slashed about 4,000 workers since late March. In total, the company plans to eliminate about 7,000 positions (3.2% of its total workforce) across sectors by the summer, as it first announced during an investor call in February.
At the end of last month, Disney began the firings with its metaverse department—cutting the entire team dedicated to "next-generation storytelling and consumer experiences." The company also made reductions in the streaming sector of its Beijing office. About 400 total Disney staff were axed.
Now, that number is expected to jump tenfold with layoffs focused across Disney Entertainment, the company's media production sector which includes its streaming services like Disney+ and Hulu, ESPN, and parks. People will be impacted by the cuts nationwide, although Disney doesn't expect hourly workers or park and resort staff to be affected, according to reports from CNBC and Variety. 
Disney CEO Bob Iger has framed the planned layoffs as part of an overall cost reduction strategy. The company is seeking to eliminate $3 billion in content-related expenses and at least $2.5 billion more from non-content cuts, as Iger outlined during that first quarter earnings call. Disney reported some rather grim February results. The company lost about 2.4 million Disney+ subscribers worldwide—its first ever drop in customers. The streaming service also experienced a 2% revenue decrease in North America—even despite relatively recent price hikes.
"I do not make this decision lightly," Iger told investors on the call. "I have enormous respect and appreciation for the talent and dedication of our employees worldwide, and I'm mindful of the personal impact of these changes."
Disney isn't alone in facing streaming struggles. Netflix faced a long slump at the end of 2022. And multiple companies like HBO Max/Discovery+ have considered or enacted mergers amid the increasingly crowded and competitive streaming field. NBC's Peacock lost nearly $1 billion in a single quarter of 2022.
Yet it remains to be seen if Disney's downsizing is the solution to the problem. Though layoffs often appease investors in the short-term, the strategy might not pan out so well for the company in the long-term.
This article is part of a developing story. Our writers and editors will be updating this page as new information is released. Please check back again in a few minutes to see the latest updates. Meanwhile, if you want more news coverage, check out our tech, science, or io9 front pages. And you can always see the most recent Gizmodo news stories at gizmodo.com/latest.