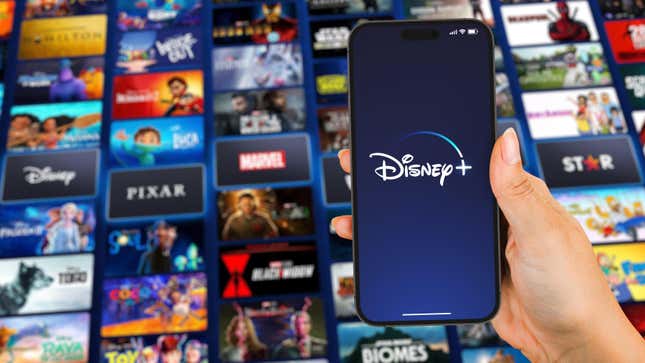 Disney Plus should really start thinking about changing its name to Disney Minus. The company released its first quarter 2023 results late Wednesday, showing the company barely gained any subscribers in North America while losing millions more watchers in the wider global market.
According to the results, subscribers in the U.S. and Canada rose by just 200,000 to 46.6 million subscribers from October through the end of 2022. Even including other services like the Disney+ Hotstar service focused on the Indian market, Disney+ lost 2.4 million subscribers worldwide at the end of last year, a 1% decrease from last quarter. It's the first time the streaming service lost subscribers since it came onto the scene in 2019.
The drop in subscribers also led to a decrease in revenue for North America, with the company seeing a 2% drop in average monthly revenue per subscriber, from $6.10 to $5.95. Of course, it's not all bad. The direct-to-consumer division experienced $1.1 billion in losses, up from $500 million last quarter. Though the same division, which includes all the streaming services, also saw a 13% increase in revenue over the last quarter, up to $5.3 billion, the losses were attributed to "higher loss at Disney+ and a decrease in results" for Hulu and ESPN+.
Hulu, which is majority owned by the Disney corporation, experienced a small bump in subscribers, from 42.8 million to 43.5 million for its streaming service.
The company claimed that the results for Disney+ were due to "higher programming and production costs" though this was somewhat offset by more subscription revenue. The company's total operation still saw an 8% increase of year-over-year revenue, but with increases in original content that is costing more money, the company immediately started describing how they will cut costs. You can already guess where this is going. It rhymes with "pay cough."
G/O Media may get a commission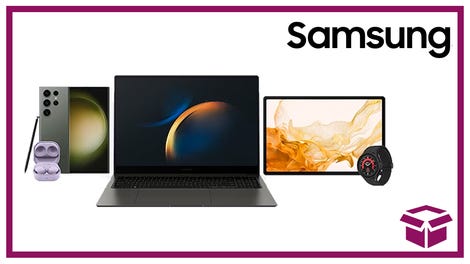 24 hour deals
Discover Samsung - Daily Deal
Disney CEO Bob Iger, who came back to the house of mouse after a two-year absence this past November, said during his call with investors that the company plans to lay off 7,000 global staff across the company, 3% of its workforce. That's in an effort to make $5.5 billion in cost savings across the company, though it's unclear which departments will be most affected. For those savings, $3 billion will be cuts on Disney's content spending budget.
"I do not make this decision lightly," Iger told investors on the call. "I have enormous respect and appreciation for the talent and dedication of our employees worldwide, and I'm mindful of the personal impact of these changes."
Iger said the company will focus on its main brands such as Marvel, Pixar, and Star Wars. Meanwhile, he added their "general entertainment content" would be "aggressively curated." This could be interpreted as Disney nixing more Hulu content instead of its bread and butter franchises.
Though there's been no shortage of tech and media companies deciding to lay off employees while citing a tough economic environment, streaming services in particular have struggled to make a profit. Last year, Disney raised the prices on Disney+ and Hulu subscriptions while adding a new ad-based tier to the company's main streaming platform. ESPN+, which is also owned by Disney, also saw a price bump.
Iger told investors they need to put the streaming services on a "path to sustained growth and profitability while also reducing expenses." Well, of course. But that's easier said than done.
Multiple companies have complained about how much money seems to get burned in the ongoing streaming wars. Last year, Warner Bros. Discovery announced plans to combine its HBO Max service along with Discovery+, citing economic pressures. This week, according to a Wall Street Journal report citing unnamed sources, the company has since decided to keep Discovery separate, but include more of the latter's content inside the HBO platform. Now Paramount is similarly thinking about merging Showtime and Paramount+.
And it's going much worse for other streaming platforms. NBC Universal's Peacock streaming platform lost $1 billion last quarter, and the company is planning to nix its free ad-based tier to make up some of that shortfall.