The ongoing civil war in Syria is literally sending the country back to the dark ages. New satellite imagery reveals that 83% of nighttime illumination has disappeared in Syria since the start of the four-year conflict that has claimed the lives of 200,000 people and displaced nearly half its population.
These images were put together by an alliance of 130 humanitarian and human rights organizations known as #WithSyria. With the help of Dr. Xi Li of China's Wuhan University and scientists from the University of Maryland, the group is bringing attention to the devastation wrought in the region since hostilities began in March 2011.
The images, which which taken 500 miles above Earth, show a comparison of nighttime light levels in March 2011 and February 2014. According to #WithSyria, the loss in illumination can be attributed to the destruction of critical infrastructure and the impact of refugees fleeing or hiding from bombardment. It's estimated that 11 million people have been forced to flee their homes, while three million school-aged Syrian children are no longer in school.
(Via New York Times)
Xi's analysis shows a linear correlation with the number of people internally displaced from Each Syrian province. The most severely affected area is Aleppo, where some 97% of the lights have gone out. Damascus, which is under government control, is now 35% darker than before the war. Its suburbs, however, are 63% darker.
G/O Media may get a commission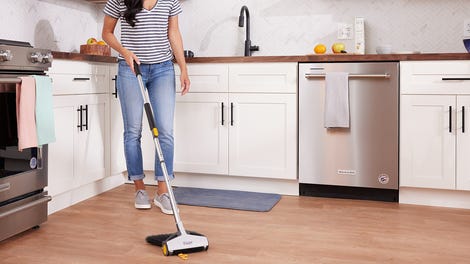 BOGO 50% Off
Flippr - BOGO 50% Off
Via New York Times.
Meanwhile, in ISIS controlled Deir al-Zour and Raqqa, the insurgents have struggled to keep the lights on, particularly after coalition airstrikes began in August last year. There, illumination has been diminished by 96%.
[ NYT | Guardian | Reuters | WithSyria ]
Images: #WithSyria.
Related: North Korea seen from space reveals a country living in the dark