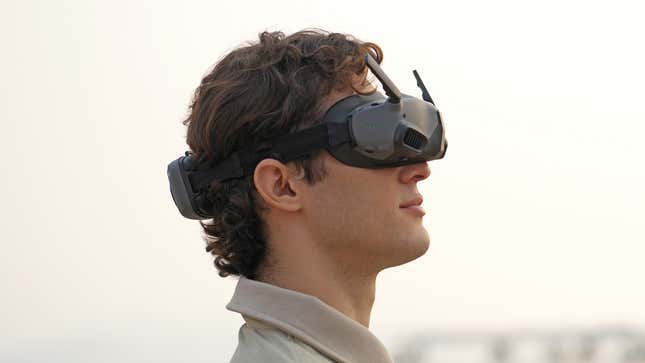 Today DJI is introducing two upgraded versions of its drone accessories with the DJI Goggles Integra, which eliminates the cable wrangling from the DJI Goggles 2, and the DJI RC Motion 2, which features a redesigned two-way trigger accelerator allowing for quick transitions to reverse flight.
The Boogeyman's Sophie Thatcher Reveals What Draws Her to Dark Characters | io9 Interview
The DJI Goggles 2 debuted alongside the DJI Avata drone last August, and while we walked away very impressed with their micro-OLED screens, 1080P video stream, and lightweight design, we were a little disappointed with the use of an external battery pack that had to be stashed away in a pocket and connected to the goggles with a long power cable.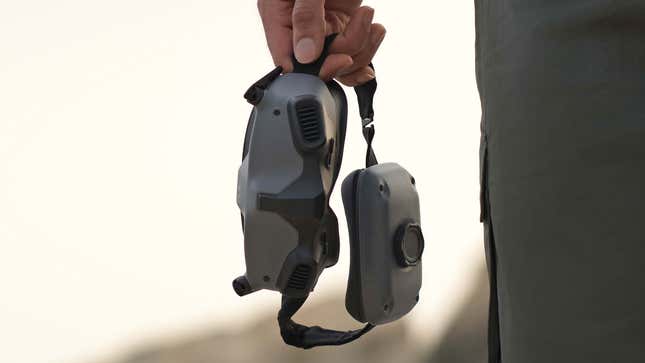 We apparently weren't the only ones to complain, because seven months later, the new DJI Goggles Integra feature a two hour rechargeable battery pack integrated into the headstrap so that it rests against the back of the wearer's head while in use. It's hard to say if it will make the DJI Goggles Integra feel heavier than their predecessor, or if positioning the battery on the back of the user's head will actually help to counterweight the goggles strapped to their face.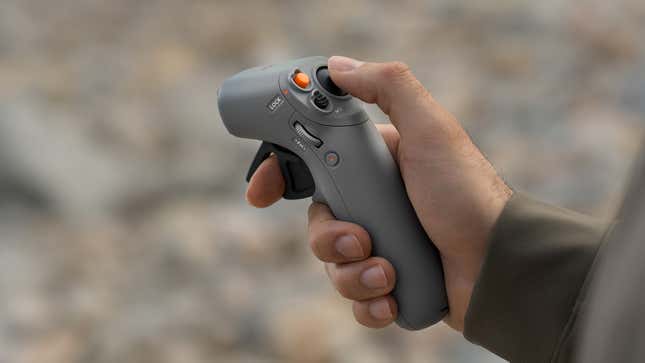 Alongside the new DJI Goggles Integra comes the DJI RC Motion 2 controller. Although the controller debuted long before the arrival of the DJI Avata last year, the company has been pairing it with the FPV drone as an excellent way for amateur drone pilots to quickly familiarize themselves with flying the small craft through the use of simplified motion controls.
The new DJI RC Motion 2 isn't a complete rethinking of the controller, but instead brings some welcome refinements, including a smaller joystick that offers a wider range of motion for more precise inputs (the joystick on the original was more like a large disc with a minimal amount of travel) and a redesigned accelerator trigger that can now be moved forwards or backwards, making it much easier for novice pilots to slam it in reverse and quickly back the drone away from hazards.
Both the DJI Goggles Integra and the DJI RC Motion 2 are available now, with the goggles priced at $499 and the controller at $239. DJI is also introducing a new bundle that includes both the DJI Goggles Integra and the DJI RC Motion 2 paired with the DJI Avata for $1,278.
---
Want more of Gizmodo's consumer electronics picks? Check out our guides to the best phones, best laptops, best cameras, best televisions, and best tablets and eReaders. And if you want to learn about the next big thing, see our guide to everything we know about the iPhone 15.