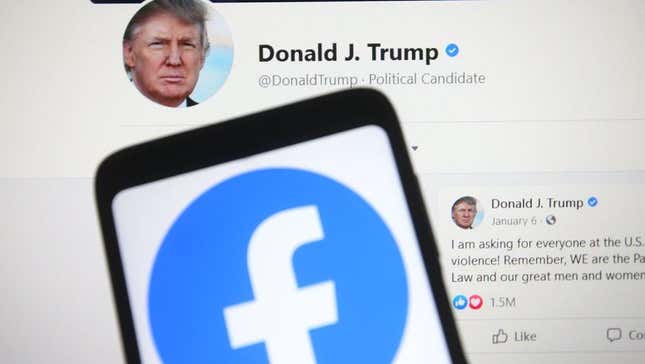 Meta is lifting former President Donald Trump's two-year ban on Facebook and Instagram following controversial posts after he lost the 2020 presidential election to Joe Biden and in response to his posts that lead up to the January 6 insurrection.
Trump has since moved his regularly scheduled rants and nonsense to his own social media platform, Truth Social, but his campaign team has argued that he should be allowed back on Facebook as he makes another run for the White House.
If it makes you feel any better, the ban will be lifted with certain guardrails in place including removing content that goes against Meta's policies and a renewed suspension depending on the severity of the violation.
CEO of Twitter, Elon Musk has already reinstated Trump's account on his platform, but the former President has yet to generate any new Tweets from his personal account. Ahead of what will likely be plenty of new Trump content coming from both platforms, here are 10 examples of his bad social behavior.