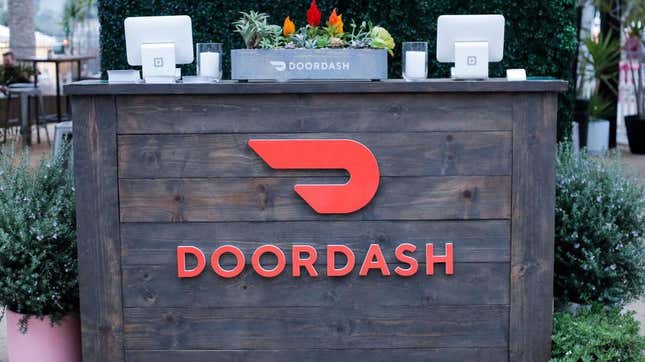 DoorDash is rolling out its newest feature this week to allow consumers to return or mail packages from the comfort of their homes. The app is known for its quick and efficient food delivery service, but it is now expanding its operations to include package pickup and dropoff at a nearby post office, UPS, or FedEx locations.
A Transformer Is Headed to the Moon
The package delivery service is being rolled out following a successful beta test that was carried out in March of last year and aims to also provide DoorDash delivery workers with another way to make money.
In celebration of DoorDash's package pickup launch, consumers will be able to get their first package picked up for free in January and following pickups will cost $5 for standard users and $3 for DashPass members.
Consumers are required to have the package fully sealed with either a prepaid label attached, or if the consumer has a QR code for the shipping label, they can forward it to their DoorDash driver. There is a bit of a caveat, though. To be eligible for pickup, packages must not be heavier than 30 lbs each, must be worth less than $100, and cannot exceed five packages per pickup.
DoorDash announced the rollout in a press release on Tuesday, saying, "Today, we're excited to introduce Package Pickup on DoorDash, a new service that unlocks even more convenience for consumers and provides the ultimate life hack for returning packages."
The service will be available nationwide with the timing aimed at the end of the holiday season when consumers are likely to rush to mailing centers in the busiest time of the year for returns, Doordash said in the press release, adding its goal is to streamline the return process for consumers.
DoorDash is not the first app that has expanded its profitability sector by adding a package pickup option. In 2015, Uber offered the option, run by UberRush, for consumers to return packages through its app for a limited time, but was shut down in 2018.
The delivery app, Shyp, similarly offered a package delivery service but also ended its operations in 2018 due to issues expanding beyond its original launch point in San Francisco.
However, DoorDash says in its press release that it expects the package delivery service to be a success. "We are excited to introduce Package Pickup as a seamless and efficient offering for those looking to make returns during the busy post-holiday season and throughout the year," DoorDash Product Manager Gagan Gupta said in the release.
"The extensibility of our platform allows us to power all local commerce and local delivery needs, with this newest offering enabling us to meet time-starved shoppers wherever they are."