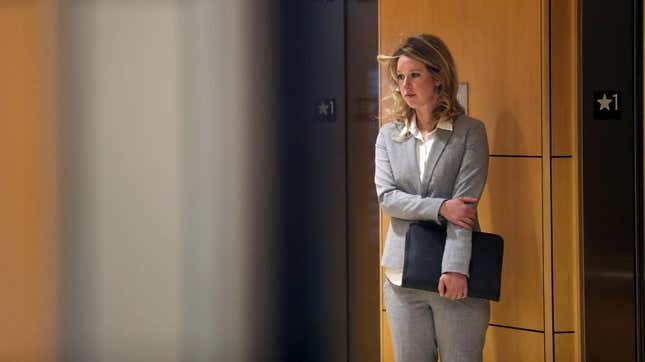 Disgraced Theranos founder Elizabeth Holmes filed a motion to strike on Monday, claiming the government made false claims against her. The motion is in response to allegations that Holmes had plans to flee the country by purchasing a one-way ticket to Mexico just weeks before she was convicted on several fraud charges.
The filing says reports that Holmes was attempting to flee were "baseless," adding, "If the government thought she had, the Court, Pretrial Services, and the Probation Office would have heard she was a flight risk during the three years prior to trial and the year since Ms. Holmes' conviction."
The new filing claims Holmes had hoped to be acquitted and able to attend a friend's wedding in Mexico in late January 2022. But once the verdict was issued, Holmes allegedly no longer planned to continue on with the trip. Once the government asked about her travel plans, her partner canceled her ticket. The new filing also claimed the court had Holmes' passport and that it's been expired for years, so she had no way of going anyway.
The filing also included just a small portion of an alleged email exchange between the lead prosecutor, Jeffrey Schenk, and Holmes' attorney Lance Wade on January 23, 2022, in which Wade explained the above travel situation.
G/O Media may get a commission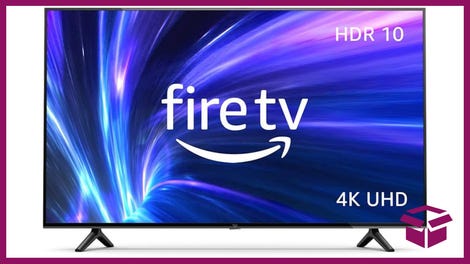 42% Off
Amazon Fire TV 50" 4K Smart TV
Schenk responded in the email, writing, "I suspected there was an explanation. … Thank you for the background information, confirmation, and for addressing this situation quickly. I do not believe there is need for us to discuss this further."
Holmes's attorneys argue that the accusations made against her by the government resulted in wide publicity which has "produced negative effects for Ms. Holmes and her partner beyond this case," the filing says.
Holmes was sentenced to 11 years and three months in prison last year for fraud related to her blood-test startup company. In last week's court filing, prosecutors argued that Holmes should be moved to a prison facility instead of residing at a lavish estate while she appeals her conviction. They also claimed in the filing that she is well positioned to flee the country, adding that her alleged request to lift her travel restrictions comes "when her incentive to flee has never been higher."
However, Holmes' attorneys say the request to lift travel restrictions never occurred and had made "knowingly inaccurate references to her residence," the spokesperson said. Her lawyer says in the motion to strike, "As the court and government are aware, Ms. Holmes has not lived at the referenced property since October 2022."
A hearing is scheduled for March 17.