Tesla CEO and former world's richest man Elon Musk began a long awaited trial this week centered around his fateful August, 2018 "funding secured" tweet where he claimed he had successfully lined up funding necessary to take Tesla private at $420 per share. Tesla investors lawyering up against the billionaire say those promises, which never materialized, were "indisputably false" and wound up collectively costing them millions in losses. If the jury sides against Musk, the CEO, already bleeding money, may be forced to pay out billions in damages. Those penalties would come just months after he had to cough up $44 billion for a social media company he seems to have had little interest in actually owning.
During their opening arguments Tuesday a lawyer representing the Tesla investors said Musk flat out "lied" when he claimed he had secured his funding to take the electric car company private. Those lies, they allege, led to millions of dollars in losses for shareholders. Musk's attorney, on the other hand, tried to convince jurors the CEO simply used the "wrong words" during split second decisions (apparently over and over again) and really would have followed through on the pledge had he not encountered pushback from shareholders.
"You will come to learn very soon that this was not fraud, not even close," Alex Spiro, Musk's attorney said, according to Reuters.
Spiro claimed Musk's mouth fumble was caused by his mad rush to inform stakeholders of his intentions in an act of extreme transparency. "He rushed and in his rushed, reckless state, he tweeted the wrong word choice," said Spiro according to Arstechnica. "In his mind, funding wasn't an issue. It was secured. But what he said in that tweet was 'funding secured' without elaborating on what that meant to him. He could have, should have said funding wouldn't be an issue," Spiro went on to say. Any sudden rises in Tesla's stock price, the lawyer argued, followed Musk's supposed good faith claim that he intended to take the company private and notably not in response to Musk's tweets claiming he had secured funding.
G/O Media may get a commission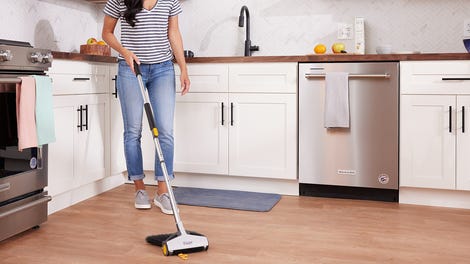 BOGO 50% Off
Flippr - BOGO 50% Off
Nicholas Porritt, the lawyer representing Glen Littleton and other Tesla investors, painted a diametrically opposite picture.
"Why are we here?" Porritt asked the jury according to the Associated Press. "We are here because Elon Musk, chairman and chief executive of Tesla, lied. His lies caused regular people like Glen Littleton to lose millions and millions of dollars."
A panel of nine jury members will ultimately decide which vision of Musk—lying fraudster or over eager, loose-lipped tech visionary—wins the day. Those jurors, selected early Tuesday by District Court Judge Edward Chen, apparently appeared mostly impartial and did not include a number of individuals who held strong opinions about the CEO. One of those axed candidates, Reuters notes, said they thought Musk was, "a little off his rocker," while another described him as a "smart, successful pioneer."
Musk himself is expected to take the stand as early as next week in a three-week trial that's expected to feature a number of high profile witnesses. Those witnesses, AP notes, could include James Murdoch of the News Corp empire and Oracle co-founder Larry Ellison.
How did we get here?
This week's trial traces its origins back to a 2018 class action lawsuit filed by Tesla investors, who claimed they lost money and were misled by the CEO's "Funding secured," tweet and follow up statements. Tesla obviously never went private despite repeated assurance from Musk, including this official Tesla blog post. Still, Tesla's stock prices actually jumped up in the days immediately following Musk's claim, but then sank back down after it became clear the estimated $72 billion buyout was all bluster. The burned investors argue in their lawsuit that Musk should be held responsible for their lost funds.
Musk has already paid fines to the Securities and Exchange Commission to settle a separate lawsuit related to the tweets accusing him of making "false and misleading statements" in addition to refusing to comply with regulatory requirements. As part of that settlement, Musk and Tesla both agreed to pay out separate $20 million fines. Adding insult to injury, Musk also agreed to step down as chairman of Tesla for at least three years. In its press release following the settlement, the SEC said Musk's funding statements, "lacked an adequate basis in fact." Musk, for his part, claims he entered the settlement under economic duress and maintains he did in fact somehow believe he had secured funding from Saudi Arabia's Public investment fund.
What may have bothered Musk more than the fines or hand slaps were additional requirements on Musk to seek pre-approval for certain tweets. The mandate requires Musk run Tweets by Tesla lawyers any time his rants could include information about the company's financials, production numbers or sales, forecasting, or non-public regulatory or legal fillings. Those requirements infuriated Musk, so much so that his lawyers filed a brief with 2nd U.S. Circuit Court of Appeals last year demanding the provision, which they called a, "government-imposed muzzle," to be thrown out entirely.
Musk begins the trial with Tesla arguably in one of its most trying periods in recent memory. Despite years of rapid growth, Tesla has had to grapple with growing EV competition both from competing startups and legacy carmakers alike. Investor doubt over Tesla's continued dominance led it towards its worst stock performance to date in 2022. Those declines, the Associated Press notes, reportedly nuked an estimated $700 billion in shareholder wealth. Repeated missteps and contradictory policies at newly acquired Twitter, meanwhile, have reportedly soured Tesla investors' confidence in the CEO even further.
Musk hasn't exactly shown much confidence leading up to the trial. Just this month Musk's lawyers tried to argue the billionaire's past reputation, in combination with the fallout from recent mass Twitter layoffs left the San Francisco-based jury unfairly biased against him. As a result, Musk wanted to have the trial moved to Texas where, presumably less jurors would find him repulsive. Federal judge Chen rejected Musk's claim last week saying he was confident they could find an impartial jury. Austin, he reportedly added, simply had no material connection with the lawsuit at hand.