A judge told Tesla CEO Elon Musk and his attorneys that, no, the court won't move his upcoming securities fraud trial out of San Francisco even if there's a dwindling number of people in the Bay Area with a positive opinion of the Twitter owner.
On Friday, federal judge Edward Chen rejected the claim that the jury pool in the San Francisco area is biased against him. Tesla investors have accused the Tesla CEO of committing securities fraud when, in 2018, Musk tweeted about taking the electric vehicle company private. The Tesla investors have alleged Musk's tweets were "indisputably false" and cost them billions when the Tesla stock saw wild market swings. The trial is set to start Jan. 17.
His infamous "funding secured" message resulted in a large fine and promise to share any potentially damaging messages with the Securities and Exchange Commission before posting.
Last week, Musk's lawyers argued that 82% of would-be jurors don't like the Tesla CEO all too much. This was based on a series of questionnaires from 200 prospective jurors. They further argued Twitter's mass layoffs, and its impacts on former employees friends and family, have "impacted a substantial portion of the jury pool."
According to court documents, Musk's lawyer called recent reports about him and the ongoing mess at Twitter "character assassinations," especially reports about the mass firings that have occurred at the company since Musk took over last October. As far as recent reports go, the company has not stopped laying off employees.
G/O Media may get a commission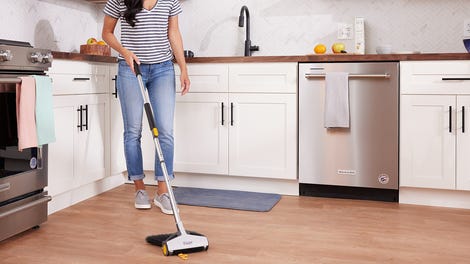 BOGO 50% Off
Flippr - BOGO 50% Off
The lawyers then argued that Musk's trial could be moved over to Austin, Texas. The state just so happens to be where Musk relocated Tesla after originally founding the company in Silicon Valley. Musk's rocket company SpaceX is also based out of the Lone Star State, but Chen reportedly said that Austin has no material connection with the ongoing lawsuit.
Chen told the court that he was sure that they can find an impartial jury panel. According to The Washington Post, the judge found there was much more mixed opinion about Musk and Tesla among the jurors. Bloomberg reported that Chen thought there was plenty of examples for fair juries in controversial cases. He referenced the "unbiased" jury for Theranos founder Elizabeth Holmes, who was recently sentenced to a little over 11 years in prison in a massive case of fraud.
Though Musk might still be spooked from his recent appearance in front of a San Francisco crowd during a live comedy set with comedian Dave Chappelle. The crowd mercilessly booed the Twitter owner after he got on stage. Chappelle then joked that, perhaps, a good number of the audience were ex-Twitter employees.
But beyond what's happened at Twitter, Tesla has faced other harmful allegations, including lawsuits alleging a massive cycle of racist abuse at the company's northern California plant.
Musk has soured heavily on California in recent years. Musk's politics are rather nebulous, but since moving to Texas, his public pronouncements have centered around supporting Republicans, even after he's taken over as head of Twitter.
Musk has claimed that Saudi Arabia's sovereign wealth fund, which continues to be a major investor in Twitter, had agreed to support him taking Tesla private. That might be harder to argue in court, as Bloomberg Law reported the fund's chief Yasir Al-Rumayyan has argued he is not obligated to testify at Musk's trial.