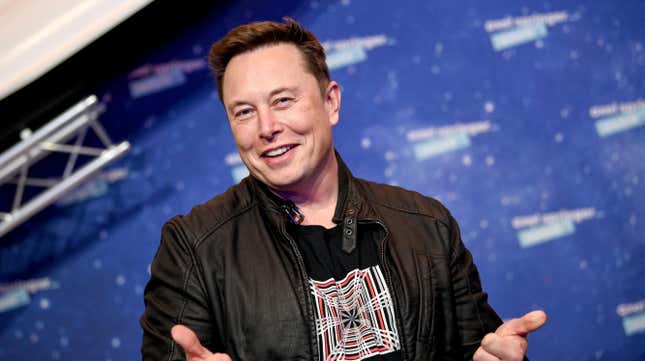 Twitter CEO Elon Musk is throwing his support behind the foundering ship that is Rep. Kevin McCarthy's bid for House Speaker. The two have been friendly for years: Musk has donated to McCarthy's campaign five times and attended the California Republican's donors' retreat last year as McCarthy's personal guest. McCarthy has called Musk the "Thomas Edison of our time" and run political interference on his behalf.
NPR Is Going Dark on Twitter | Future Tech
Musk tweeted out his support for McCarthy on Thursday morning, hours before the House of Representatives was set to reconvene to try to elect a Speaker for a seventh time.
"Kevin McCarthy should be Speaker," Musk said via his social network.
Musk's support of McCarthy, who has already lost six consecutive votes to become Speaker this week, aligns with the billionaire's pivot to the political right in recent months. Most recently, Musk recommended that people vote Republican in the midterms.
Although the Tesla CEO isn't a big political donor, he has made donations to McCarthy's campaigns at least five times, according to Federal Election Commission records, albeit in small amounts no more than $2,700. In August of last year, Musk attended McCarthy's annual donor retreat in Wyoming as the Republican's personal guest. At the event, McCarthy introduced Musk as the "Thomas Edison of our time," Axios reported.
It's not clear whether Musk's support McCarthy will do any good. The California Republican is dealing with 20 hard-right defectors who refuse to vote for him. Even McCarthy's endorsement from former President Donald Trump has failed to sway the hardliners, so it's hard to believe that Musk's seal of approval would be any different. The House is scheduled to reconvene at noon ET.
The House Republican also spoke up on behalf of Musk in November, telling reporters that the White House should "stop picking on Elon Musk" after White House officials said they were "keeping an eye on" Musk's reforms at Twitter.
"That is offensive to me. Government's going to go after someone that wants to have free speech. What do they have to look at Twitter about?" McCarthy said on Nov. 29. "I think the American public have spoken on this. I think our First Amendment stands up and I think they should stop picking on Elon Musk."
McCarthy's praise and defense of Musk stands in stark contrast to President Joe Biden's administration, which Musks feels has snubbed him by ignoring Tesla. Biden has repeatedly praised automakers like Ford and GM for their innovation in electric vehicles since taking office, but he hasn't mentioned Tesla.