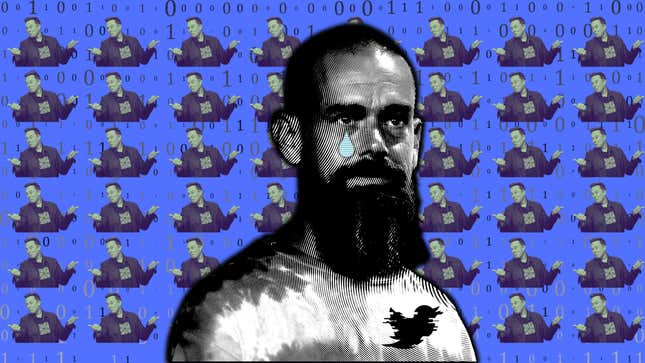 Twitter founder and ex-CEO Jack Dorsey admitted he was wrong when he said that Elon Musk was the "singular solution" he trusted with the company and criticized his one-time friend for going through with his $44 billion takeover even after he got buyer's remorse.
Mr. Tweet Fumbles Super Bowl Tweet
Over on Twitter competitor Bluesky, a decentralized network similar to Mastodon that Dorsey helped start, the former Twitter leader struck a harsh tone on the subject of Musk and said that it was important to build something new that would avoid the fate of the blue bird app. In the roughly seven months since Musk took over, Twitter's layoffs have made the company a shell of what it was, dominated by its new owner's topsy-turvy commitment to "free speech" and prone to technical failures, even for advertisers.
Dorsey made his comments in response to a question from a Bluesky user who asked, "Do you think Elon has proven to be the best possible steward for the platform? Answer earnestly."
"No," Dorsey said on Friday. "Nor do I think he acted right after realizing his timing was bad."
Dorsey also blamed Twitter's board, which sued to enforce the company's acquisition deal with Musk in July 2022.
"Nor do I think the board should have forced the sale," he continued. "It all went south. But it happened and all we can do now is build something to avoid that ever happening again. So I'm happy [Bluesky CEO] Jay and team and nostr devs exist and building it."
Dorsey funded the team that would go on to become Bluesky when he was still CEO of Twitter back in 2019, stating then that, "the goal is for Twitter to ultimately be a client of this standard." Bluesky announced in 2022 that Dorsey was joining the company's board. Dorsey is also a frequent presence on nostr, another decentralized social media protocol, and gave 14 bitcoin (about $245,000 at that time) to fund its development last year.
Dorsey went on to say that he believed Musk should have just paid the $1 billion penalty in the takeover agreement to back out of the deal.
"I wish the board would not have forced the sale. Maybe there was a chance, but now we'll never know," Dorsey stated, as reported by the Washington Post. "I think he should have walked away and paid the $1b."
It's not as simple as Dorsey makes it out to be, though. As explained by CNBC, the $1 billion reverse termination fee only applied if there was some outside reason Musk couldn't complete the takeover, such as receiving pushback from regulators or having trouble obtaining financing. However, that wasn't the case, which put Musk on the hook for paying a lot more than $1 billion.
As for his role in Twitter's acquisition, Dorsey clarified that despite his endorsement of Musk, he didn't have the final say in approving the sale. He also agreed with a Bluesky user who said it was "pretty sad how it all went down."
"Was I optimistic? Yes," Dorsey wrote. "Did I have the final say? No."