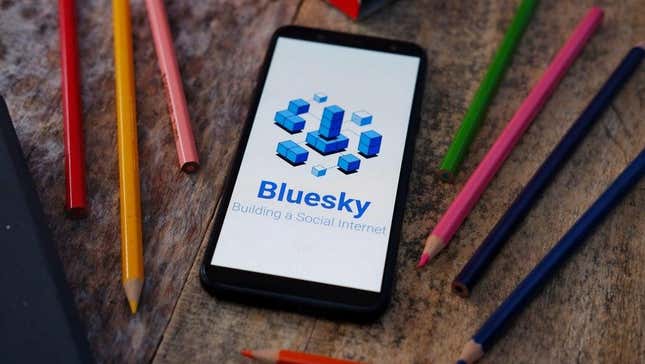 Twitter users could have the chance to pivot to an upcoming rival social media app, Bluesky, which launched its Beta test on Apple's app store Tuesday. Former Twitter CEO and founder Jack Dorsey is the mastermind behind Bluesky, which he announced he would be focusing on after Elon Musk bought Twitter for $44 billion in October of last year.
Twitter Verification is a Hot Mess
Bluesky was originally conceptualized as a "decentralized social network" 2019 as an extension of Twitter, but later broke off to become its own platform. The company announced it had gone off on its own early last year, writing in a Twitter post, "Both Twitter and Bluesky realized that our independence is important to the success of the project, which is why we established an independent company to ensure that we serve the broadest possible interests."
The Beta app can be downloaded from the App store by invite-only, and users who want to join can submit their email addresses to be placed on the waiting list.
According to TechCrunch, Bluesky's interface is similar to Twitter with slight differences like asking "What's up?" in the text box instead of "What's happening," but simplifies the process by including a plus button to add 256 characters with the option to add photos. It'll also reportedly allow users to view updates on the Home timeline with feeds divided into posts and posts & replies.
G/O Media may get a commission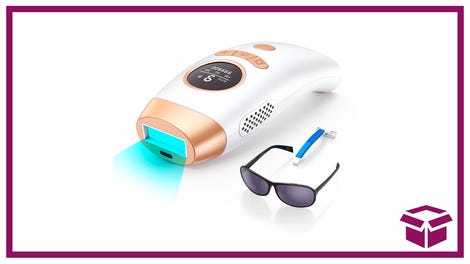 58% Off + Coupon
IPL Hair Removal Device
But if the two apps are so similar, why should anyone want to switch? Considering the loss of more than a decade of posts, memories, and hot takes on Twitter, moving to Bluesky could be considered a nuisance, prompting users to ask why they should switch.
The answer, for Dorsey, came in 2021 when he started promoting the idea of Bluesky amid former President Donald Trump's ban on Twitter. He questioned whether the ban was the right move. In a Tweet, Dorsey said that while the platform should look at how their service might incentivize distraction and harm, and that it needs more transparency in their moderation operations, those things "can't erode a free and open global internet."
Dorsey said it was his belief that Bluesky would separate itself from Twitter in a way that would slow larger platforms' content moderation and reduce the amount of power they hold when deciding who is responsible for moderating that content.
"We are trying to do our part by funding an initiative around an open decentralized standard for social media," Dorsey wrote on Twitter in 2021. "Our goal is to be a client of that standard for the public conversation layer of the internet. We call it Bluesky."