Even the most casual of Elvis fans knows that the King was, at his best, a very eccentric dude—shooting out TV sets, gobbling fried PB&B sandwiches, and making crazy faces while practicing kung fu. But as weird as he was in his private life, his movies occasionally drifted into even stranger places.

1. "Yoga Is as Yoga Does," Easy Come, Easy Go
Elvis pumped out two and sometimes three movies a year throughout the 1960s. The later the year, the more likely the film would contain a musical interlude that was less song than surreal bit of performance art.
Here we see Elsa "Bride of Frankenstein" Lanchester as an unamused yoga teacher, and the Big E—playing a Navy veteran turned treasure-hunting deep-sea diver who also happens to be a nightclub crooner—as her hopelessly inept student.
The look in Elvis' eyes as he rhymes "serious" with "posteriors" cannot be described with words, only a sound: uggghhfuckyoucoloneltomgetmeouttahere.
2. "Edge of Reality," Live a Little, Love a Little
This is the 1968 film—in which Elvis plays a photographer with a very demanding gal pal—that contained "A Little Less Conversation," a song that enjoyed a resurgence thanks to a funky remix and its inclusion on the Ocean's 11 soundtrack. But it also has the odd ditty "Edge of Reality," which contains some of the most self-conscious dancing a man once known as "Elvis the Pelvis" could muster.
This is the closest to a "dude ... I'm totally tripping" scene that Elvis ever got to do, and he does it in a light blue suit, worn over a sequined turtleneck.
G/O Media may get a commission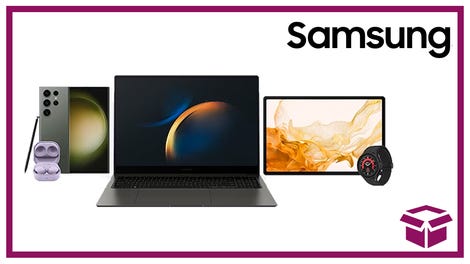 24 hour deals
Discover Samsung - Daily Deal
3. "He's Your Uncle, Not Your Dad," Speedway
Another 1968 entry; this time Elvis plays a race-car driver (as he often did) opposite Nancy Sinatra, one of his better leading ladies. The big conflict is that Elvis' character has a shady manager who gets his client into big trouble with the IRS by fucking up his taxes.
Clearly, that is a great reason to break into song, with some outstandingly awkward choreography as an added bonus.
4. "Confidence," Clambake
In this 1967 entry, which has precious little to do with clams and/or baking them, Elvis plays a rich kid who trades places with a water-skiing instructor, as one does, to see how the other half lives. There's a romance (with frequent Elvis co-star Shelley Fabares), and there's also this mind-blowing, ever-so-slightly racist song meant to inspire kids who are afraid of playground rides.
5. "Old MacDonald Had a Farm," Double Trouble
Elvis plays a singer yet again in this 1967 film—but this time, he's in Europe. In this scene, he subverts a classic nursery rhyme by imagining what Old MacDonald's farm would be like if the farmer threatened to chow down on his noisy animals every time they "got out of line."
"Hamburger medium rare" has never before sounded so chilling.
6. "(There's) No Room to Rhumba in a Sports Car," Fun in Acapulco
In this 1963 comedy co-starring iconic Bond girl Ursula Andress, singer/lifeguard/cliff diver Elvis pitches woo with the unfettered joy of a man who has no idea Beatlemania is about to throw a major monkey wrench into his teen appeal.
Fun fact: "rhumba" is a euphemism in this context. Fun in Acapulco also spawned a massive hit for the King in "Bossa Nova Baby," a celebration of the Brazilian dance craze, which, being such, did not hail from Acapulco, Mexico.
7. "Love Me," This Is Elvis
This posthumous concert documentary came out in 1981 and it contains this scene of a late-career, visibly less snake-hipped Elvis prowling the stage, handing out sweaty scarves to eager audience members. He'd done it throughout the jumpsuit era, but usually only once or so per show. This particular distribution of neckwear, however, was so generous that a bandmate had to trail behind the King with a fresh supply throughout the song.
The YouTube video title is unnecessarily mean. Look how fucking ecstatic those people are—no matter how wacky he (or his career) became, Elvis never forgot his fans. TCB forever, man.