Arizona Governor Doug Ducey directed the Arizona Department of Transportation to suspend Uber's testing of self-driving cars on Monday, in response to an incident last week in which an autonomous car struck and killed a pedestrian. In Ducey's letter to Uber CEO Dara Khosrowshahi, the governor called dash footage of the crash "disturbing and alarming" and claimed the event was an "unquestionable failure to comply" with his state's standards of prioritizing public safety.

But emails between Uber and Ducey's office, obtained by The Guardian, suggest that Ducey wasn't always so concerned with Uber not prioritizing public safety.
The Guardian reports that Ashwini Chhabra, the head of policy development at Uber, wrote Ducey's deputy chief of staff, Danny Seiden, on August 19th, 2016, informing him that "starting this weekend" Uber would begin "testing some self-driving functionality." But Chhabra assured Seidan, "There will be safety drivers at the wheel, so won't look much different from what's already been on the road but wanted to flag it for you nonetheless."
Chhabra also told Seidan that Uber would like to give Phoenix police "a heads up" about the testing program, and asked Seidan if he would suggest someone he could contact who is "discreet."
Four months later, in December 2016, Uber started testing self-driving cars in San Francisco without trying to obtain the self-driving car permits required in California. When the state revoked registration of the 16 test vehicles, Uber shipped the cars to Arizona. Ducey gleefully announced that "Arizona welcomes Uber self-driving cars with open arms and wide open roads." As The Guardian notes, Ducey did not mention in that announcement that Uber had already been testing self-driving cars on Arizona roads for several months.
G/O Media may get a commission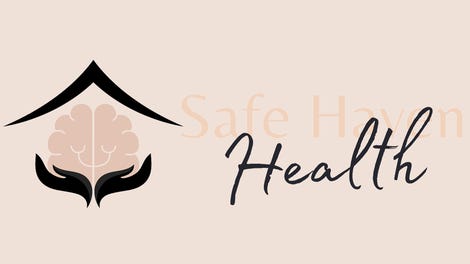 Addiction counseling
Safe Haven Health
Ducey's senior press secretary Patrick Ptak spokesperson told Gizmodo that the Governor's Office refutes The Guardian's conclusion that Uber was running a secret self-driving car testing program in Arizona. "It is completely false, and we absolutely reject in every way the suggestion that this was not done in a transparent way," Ptak told Gizmodo, "Arizona has been very public about the testing and operation of self-driving cars—it has been anything but a secret."
As proof, Ptak shared an article from the Arizona Capital Times from August 15th, 2016: "New panel explores rules for driverless cars in Arizona," which says that "self-driving cars are already being tested on Arizona roads." Ptak also mentioned an executive order that Ducey signed in the summer of 2015, allowing for the testing and operation of self-driving cars. However, that executive order was included in The Guardian article.
Uber did not respond to Gizmodo's request for comment on whether it actively tried to keep the self-driving car program from the Phoenix public in 2016.
The emails obtained by The Guardian show that Uber had been wooing Ducey since shortly after he entered office. A month into Ducey's governorship, he met with Uber Senior Vice President David Plouffe and Uber's head of policies for the Americas, Justin Kintz. Days later, Kintz emailed Ducey: "I know [Plouffe] and [Uber founder] Travis [Kalanick] are as excited as I am to expand our footprint in Arizona, and we are encouraged that the state legislature is interested in codifying a permanent regulatory structure for ridesharing."
Ducey signed a bill in April 2015 that legalized ride-sharing. Emails show that Uber tried to get Ducey to wear an Uber shirt at the ceremony. Afterwards, Kintz emailed the governor's chief of staff saying Ducey is "a real thought leader on these innovation issues."
Other emails also show that Uber nudged the Governor's Office on other policy issues, and Uber encouraged Ducey to do PR for the company. The Guardian reports that when Uber launched Uber Eats, the company director of communications Taylor Patterson emailed Ducey's office: "We'd love if you could push out this tweet sometime tomorrow. 'Welcome @ubereats to AZ! Embracing the sharing economy makes getting fresh food at the tap of a button possible.' As always thank you so much for your support. We couldn't do this without you guys."
The next day, July 12th, Ducey tweeted about Uber Eats, with a link to the website.
Ducey has tweeted about Uber about 50 times.