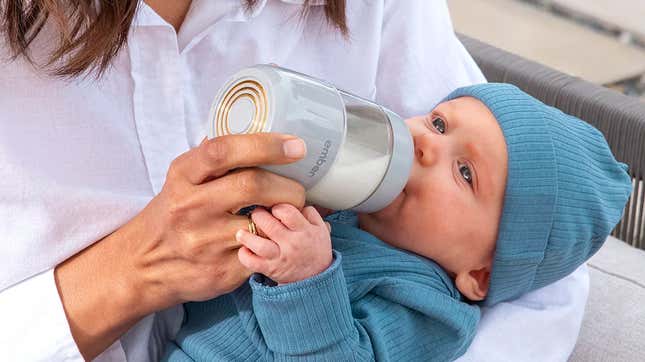 Best known for its self-heating cups and mugs that come with spit-take inducing price tags, Ember is expanding its precise temperature control technology to wee ones with its new Ember Baby Bottle System, which promises to save parents from having to guess if milk and formula is at the perfect temperature for an infant's feeding.

Unlike Ember's cups and mugs, which feature an integrated wirelessly charged battery and heating element that can keep beverages warmed to a specific temperature for several hours, Ember's new baby bottles take a slightly different approach. They're paired to and work with Ember's new Smart Warming Puck: a base unit containing a rechargeable battery that the bottle is placed atop to warm its contents. Presumably, your baby won't be sipping on formula throughout the day like you might coffee, so it makes sense that the bottle wouldn't come with the tech to stay at 98.6 degrees F for hours on end built-in.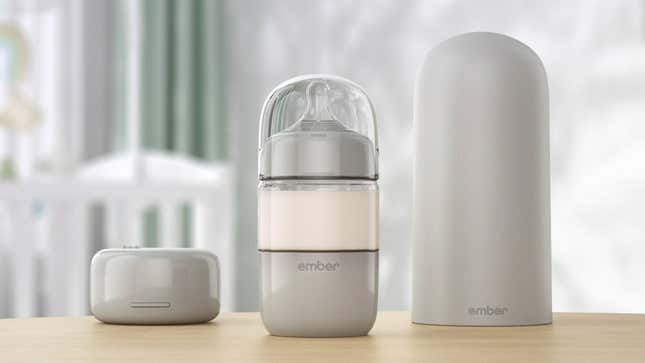 Ember promises that the puck will warm the 6 fl oz bottle's contents to 98.6 degrees Fahrenheit in about five minutes' time, which is a lot faster than the tried-and-true method of exhausted parents everywhere, which involves holding a bottle under warm running water and occasionally testing its temperature on their wrists.
G/O Media may get a commission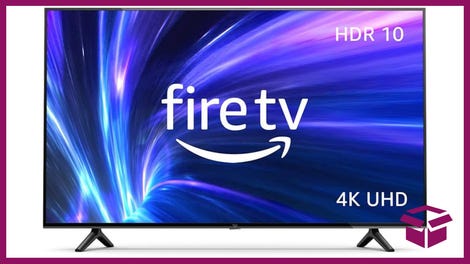 42% Off
Amazon Fire TV 50" 4K Smart TV
The Ember Baby Bottle System is still as portable as the company's cups and mugs, offering "two complete heating cycles" when the Smart Warming Puck is fully charged. It also includes an Insulating Thermal Dome, which isn't designed to keep milk and formula warm for extended periods, but to instead keep the bottle's fresh-from-the-fridge contents safely cooled for up to four hours until it's time for a feeding.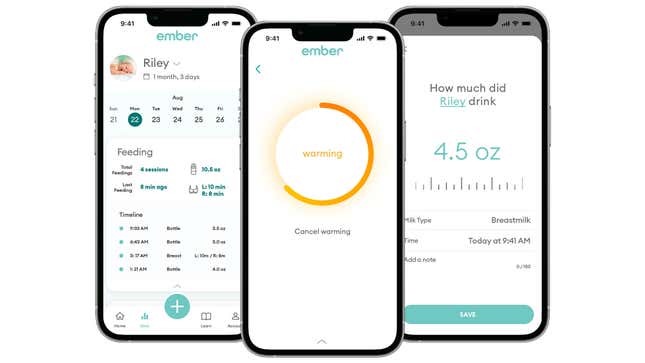 An accompanying app provides notifications for when the bottle's contents have reached your desired temperature, and it also allows parents to keep detailed tabs on feedings, including when, what, and how much was consumed. You can also track your baby's other metrics, such as weight and height.
Ember's smart cups currently sell for $150, while its taller travel mugs are $200. The Ember Baby Bottle System, however, is available for pre-order today for $400, with shipping expected next week. An investment, for sure, but Ember also includes three levels of nipples with different flow rates that can be swapped out as a child grows, six in total, as well as adapters for both Dr. Brown's Wide-Neck, and Philips Avent Natural nipples, offering some flexibility for fussy infants.