God bless those Europeans: Across the EU, more than 120 million people have never been online. How do they cope without Facebook and YouTube?
In Romania, 54 per cent of the population have never used the Internet, whether via home access, at an internet cafe or over a smart phone, reports Reuters. In Bulgaria, Greece, Cyprus and Portugal, only half of homes have an internet connection. Across the entire EU, 24 per cent of 16-74 year olds across 27 countries — a population of 500 million people — have never accessed the Internet.
That is a pretty bleak situation in connectivity terms.
It's not all bad news, though. In the Netherlands — Europe's most connected country — 94 per cent of people have Internet access, and Luxembourg, Sweden and Denmark all have access rates of 90 per cent or above.
G/O Media may get a commission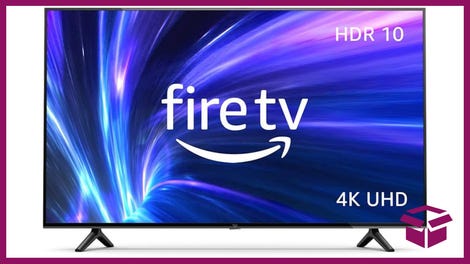 42% Off
Amazon Fire TV 50" 4K Smart TV
Because of the poor access to the internet in some copuntries, online retail has been slow to take off too. In Romania and Bulgaria, for instance, just 13 per cent of people have purchased items over the Internet. Compare that to 80 per cent in the UK, which has Europe's most advanced online economy, and things look sad for those in Eastern Europe.
While the figures make for a good headline, what's really worrying here is the disparity. By and large, its the poorest countries in the EU that come bottom in terms of connectivity — and there doesn't seem to be much sign of the gulf narrowing. [Reuters; Image: eric.beasley]