As a kid was there anything better than going to Chuck E. Cheese's for a friend's birthday party? Absolutely not. But in hindsight, was it really so great? You had to wait in line for the arcade games, there was usually someone's younger sibling who wouldn't stop crying, and every last inch of that place felt like it was covered in dried soda.
But none of that would be an issue if you had a private Chuck E. Cheese's to call your own. Every game would be perpetually available, and you could have whatever toppings you wanted on the pizza. It would be a veritable Shangri-La, so here's everything you need to turn your basement into your very own place where a kid—or adult—can be a kid.
Chuck E. Cheese's primary raison d'être was as a giant arcade that could upsell you on food and prizes. So video games, particularly ride-on simulators, are a must-have.
G/O Media may get a commission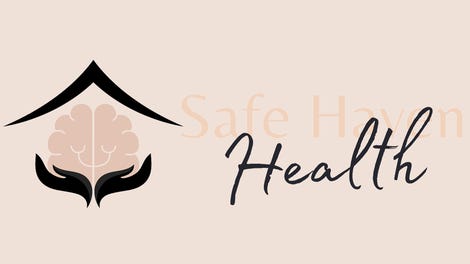 Addiction counseling
Safe Haven Health
This enclosed stock car racing game manages to sidestep any legal ugliness with Nascar by avoiding any mention of the professional racing league. But it shakes, pitches, and even raises slightly during a pit stop just like you were actually driving in circles. There's even a 5.1 surround sound speaker setup inside so you can hear every last insult from the simulated drunken fans in the bleachers. $60,000
And for every awesome ride-on video game Chuck E. Cheese's had, there were ten old-school arcade cabinets that you usually settled for when the lines got too long. This wooden cabinet, made by Namco, includes 13 classic video games like Pac-Man, Galaga, Galaxian, and Dig-Dug. Titles you've probably never heard of, but begrudgingly played.
On the plus side, these types of arcade cabinets usually had a chair on each side and a glass top letting you eat your pizza while playing. If it's a lazy afternoon of chomping dots you're after, you can't do much better than this. $3,500
But as fun as video games are, it just wouldn't be a trip to Chuck E. Cheese's without playing at least a couple of games of air hockey. Except that regular air hockey just doesn't cut it. If you're really looking to recreate an authentic experience you need that table to glow like a neon sign.
In addition to an overboard electronic scoreboard and safety rails ensuring your friends aren't killed by mis-fired pucks, this table has a garish neon paint job and a glowing surface revealing the pizza sauce stain on your shirt you thought you had thoroughly washed off in the bathroom. $4,000
And what's a trip to a novelty-themed restaurant without skeeball? It's the cornerstone of Chuck E. Cheese's entertainment empire. Except that this version puts more of an adult spin on things with a beer themed design.
Usually an afternoon spent at a skeeball machine results in about a mile and a half of paper tickets that can be exchanged for anything from a plastic comb to an eraser. But there's nothing stopping you from mixing things up by playing with a cold one in hand while you're flinging balls down the alley. What could possibly go wrong? $4,050
Every restaurant that caters to kids needs a costumed mascot, but you're already treading on thin legal ice endeavoring to build your own Chuck E. Cheese's at home. So instead of going with a cheese-loving mouse, we recommend Zippo, the, um, lighter-loving elephant.
He'll add yet another level of whimsy to your basement arcade, greeting guests at the bottom of the stairs and posing for photos. And don't worry about trying to find someone to don the costume on the cheap. Every family has at least a couple of arts majors hoping to make it big as actors one day. Just convince them this gig will look great on the back of their headshot. $800
Professional athletes re-energize with glasses of Gatorade, but a Saturday afternoon spent at Chuck E. Cheese's is fueled by another sweet drink. Soda pop. By the gallon. So forget about filling a cooler with ice and cans of pop. You're going to need a constant flow of sugary carbonated syrup to keep you going.
You might have thought that fountain machines were only available to fast food restaurants and millionaire's kids in the movies. But for just a few thousand dollars you can install one at home too. This kit is small enough to even stash under a home bar, and includes a cooling mechanism so you don't have to water your drink down with ice. After all, you'll need the full sugar rush if you also want to experience the post-Chuck E. Cheese regret the following morning. $1,400
You can take away the games, the rides, the prizes, and a trip to Chuck E. Cheese's would still be passable as long as you got to nosh on the stale cardboard pizza they served up. As a kid, pizza is pizza. There's no such thing as a bad pie, and running around playing video games with a slice in hand was just about as perfect as life could be.
But you don't want to spend your time cooking pizza in your basement. You're there to play games and have fun. So instead of even ordering delivery, the Wonder Pizza vending machine is a far better investment. It can cook up a 9-inch pizza in under two minutes, and holds three different varieties at one time. Perfect for that one wack-job friend who only likes plain cheese as a topping. It even uses an actual oven inside—no microwaving—so you can dial in your crust crispness and not have to settle for a soggy mess. $15,000
Image by SeanPavonePhoto/Shutterstock