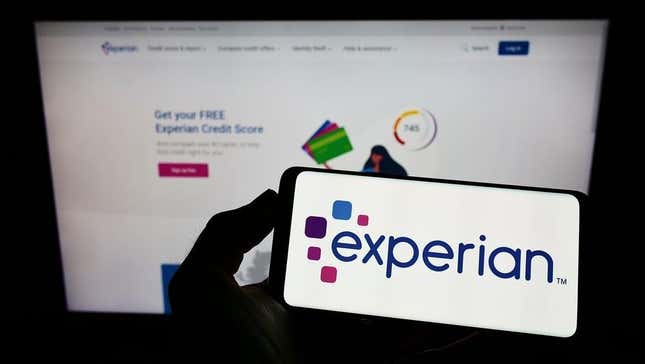 Experian Consumer Services was ordered to pay a $650,000 civil penalty on Monday for allegedly sending consumers commercial emails without providing the option to unsubscribe from future emails. The Federal Trade Commission (FTC) found that Experian had violated the CAN-SPAM Act (Controlling the Assault of Non-Solicited Pornography and Marketing Act) which requires all companies or individuals that send out commercial emails to provide consumers with the option to opt out.
Meet Microsoft's New Surface Laptops
Experian offers consumers credit information, marketing services, and analytical tools to offer free credit monitoring memberships—it's the kind of company that everyone seems to encounter at some point whether they like it or not. A complaint filed by the U.S. District Court in central California claimed anyone who set up a free account was inundated with unsolicited emails without the option to unsubscribe. "For consumers who create a Free Membership account rather than a Service Account, [Experian] then sends to these consumers' email addresses commercial email masquerading as messages that provide account updates," the complaint claims.
The emails allegedly implied that it contained important information, but instead asked the consumer to confirm if a car Experian had identified was theirs, suggested consumers use their service to increase their credit score, or offered a "Dark Web Scan." The complaint said the emails weren't focused on the consumer's account as they claimed but were instead "commercial in nature," the FTC reported in a press release.
The complaint states that "confirm your car" emails were reportedly sent to numerous consumers who said the vehicles were either fake, many years old, or had nothing to do with them or their identity, among other issues. They also complained that Experian didn't permit them to remove the vehicles "without agreeing to share their personal information with third-party marketers," the complaint says.
The emails, shown in court documents, read: "This is not a marketing email" at the bottom while claiming it was an update on the status of the person's account. The email does not provide a link to unsubscribe from all Experian emails, but instead says the recipient "can update some alerts and communications preferences," but adds: "You'll continue to receive notifications like this one on the status of your account."
The court determined in a stipulated order for a permanent injunction that Experian had "participated in deceptive and unfair acts or practices in violation of the CAN-SPAM Act" and prohibited the company from sending "transactional or relationship" messages to consumers. In addition to the $650,000 which must be paid within seven days of the filing, the court also requires Experian to include a clear option to opt out of its marketing emails.
"Signing up for a membership doesn't mean you're signing up for unwanted email, especially when all you're trying to do is freeze your credit to protect your identity," said Director Samuel Levine of the FTC's Bureau of Consumer Protection in the FTC press release. "You always have the right to unsubscribe from marketing messages, and the FTC takes enforcing that right seriously."
Experian did not immediately respond to Gizmodo's request for comment. You can read the full complaint embedded below.