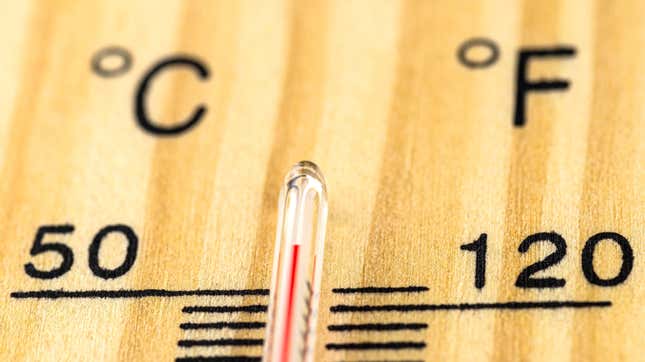 The global rise in extreme weather is likely to bring along more fatal heart attacks, new research this week suggests. The study found that exposure to heat waves and cold snaps was associated with higher odds of heart attack deaths. This associated risk was even greater on extreme heat days that also featured high levels of certain air pollutants.
California's Snowpack Gets a Much Needed Boost | Extreme Earth
The research was led by scientists at the Sun Yat-sen University in Guangzhou, China. The team analyzed recent data collected on recorded heart attack deaths from the Jiangsu province of the country, between 2015 to 2020. Then they cross-referenced that information with environmental data in the area, focusing on especially hot and cold days as well as levels of fine particulate matter (particles of air pollution that are smaller than 2.5 microns).
During the study period, there were about 200,000 fatal heart attacks recorded in the area. Overall, the team found a noticeable link between increased heart attack deaths and days with extreme temperature, even after accounting for other factors.
Heat waves appeared to pose a greater threat in general than cold snaps. Depending on the temperature and duration of extreme heat, for instance, the associated increased risk of death ranged from 18% to 74%, while the increased risk of cold days ranged from 4% to 12%. The highest associated risk was seen on days of extreme heat and heavy fine pollution, with heart attack deaths being roughly twice as likely to occur on these days than usual. Women and older adults also seemed to be more vulnerable than others. The team's findings were published Monday in the journal Circulation.
These results can only show a correlation between extreme weather and heart attack deaths, not a clear cause-and-effect relationship. But this is only the latest research to suggest that very hot and cold days can be harmful to people's health and hearts. Other studies have found that heart attacks in general become more common during extreme weather events. That said, there's been less research looking at the impact of extreme weather on the risk of dying from a heart attack, according to the authors. This current study also suggests that extreme heat and pollution can have a synergistic effect on heart attack mortality.
Of course, extreme weather events have become increasingly common as the Earth's climate has warmed, and it's expected that they will only get worse in the foreseeable future. And while climate change has and will cause hotter and longer heat waves in many places, warming in the Arctic might also be helping cause severe cold snaps in regions like the U.S.
Fatal heart attacks aren't the only serious problem that has and will become exacerbated by climate change. Pollen allergies, malnutrition, and the spread of disease-causing vectors like ticks are just some of the other health impacts tied to a warming Earth and extreme weather.
"Extreme temperature events are becoming more frequent, longer and more intense, and their adverse health effects have drawn growing concern," senior author Yuewei Liu, an associate professor of epidemiology in the School of Public Health at Sun Yat-sen University, told CNN.