Facebook has been fending off accusations of censorship and bias against conservatives over the last year or so and just ahead of the mid-term elections it has made a risky decision. On Thursday, the company announced that it had removed 559 Pages and 251 accounts for rule violations. It said many of the accounts were engaged in spreading political content.
Since the 2016 president election, Facebook has been under pressure to address the issue of "fake news" being spread on its platform. Fake news means different things to different people—for some it's factual information they disagree with, for others it means completely inaccurate information that's passed off as journalism. Facebook has focused on disrupting foreign influence campaigns that are designed to sway political opinion in the U.S. from outside its borders. In recent months, we've seen Facebook take down networks of pages that it claimed were conducting disinformation campaigns from Russia and Iran. What makes today's removals different is that Facebook claims the pages and accounts were likely built and run by Americans.
In a blog post, Facebook cybersecurity policy head Nathaniel Gleicher and product manager Oscar Rodriguez explained that the 800 removals were prompted by violations of its rules against spam and "coordinated inauthentic behavior." The post spends a lot of time explaining that most of the spam Facebook sees is financially motivated but it makes it clear that the pages it's speaking about today were at least using political content to drive traffic to their ad-supported websites. It explains that these bad actors were using multiple accounts with the same name, or fraudulent accounts under fake names, and cross-promoting between groups to amplify its spread. This passage is all you really need to read:
Many were using fake accounts or multiple accounts with the same names and posted massive amounts of content across a network of Groups and Pages to drive traffic to their websites. Many used the same techniques to make their content appear more popular on Facebook than it really was. Others were ad farms using Facebook to mislead people into thinking that they were forums for legitimate political debate.
No accounts were named in the post, and it doesn't even give any examples of the type of content they were pushing. We reached out to Facebook to ask for a complete list of the removals and a spokesperson told us that information will not be released. Facebook provided the following examples: The Resistance, Reasonable People Unite, Reverb Press, Nation in Distress, Snowflakes. It's likely Facebook wants to keep this information to itself in order to avoid giving any political factions ammunition to cry foul.
It appears Facebook briefed the New York Times and the Washington Post ahead of the removals and each outlet named the same pages that were supplied to Gizmodo. The selections were characterized as being variously dedicated to right and left-wing views.
G/O Media may get a commission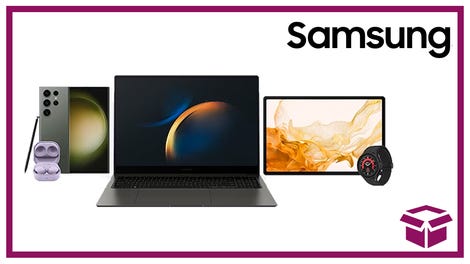 24 hour deals
Discover Samsung - Daily Deal
Another question is how many followers these pages had. The New York Times says that Right Wing News, a conservative outlet, had 3.1 million followers. Reverb Press, a left-wing outlet, had 816,000 followers. Facebook told us that it would not be releasing the follower counts. Facebook's spokesperson said page admins and users were notified.
The social network has no good options in this political environment. Whatever it does will cause outrage and suspicion among some sector of the public. But even though Facebook is a private company with the right to set its own rules, targeting American-run accounts and pages will inevitably spark a new wave of controversy about freedom of speech. In one of the previous purges, political organizers in Washington, DC found their page organizing an anti-racist rally was deleted because of an inadvertent link to a foreign group posing as Americans. They were understandably upset.
The fact that Facebook is keeping almost all of the details about this action under wraps may save it some short-term pain, but it just gives everyone's imagination the chance to run wild. In its Thursday announcement, Facebook wrote it was taking this action because "people will only share on Facebook if they feel safe and trust the connections they make here." It's a good point that applies to the connection between Facebook and its users as well.
Update: A spokesperson for Facebook informed us that "Both Page admins and users were notified of the action."