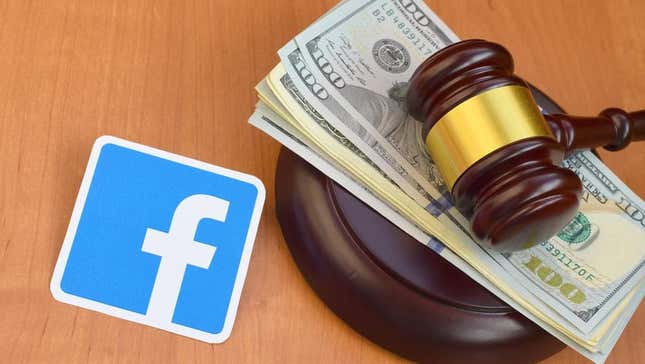 Facebook users are down to their last month to sign up to receive a piece of Meta's $725 million settlement for privacy violations. The company signed the settlement in December 2022 in response to a class action lawsuit filed by the Keller Rohrback law firm, for its role in sharing users' data with Cambridge Analytics, a data consultancy firm that was used by Donald Trump's 2016 presidential campaign.
Meta's Apparent Firing Goof
The lawsuit cost Meta nearly $5.9 billion to be paid to the Federal Trade Commission, $100 million to the Securities and Exchange Commission, and $725 million to anyone who held a Facebook account between May 2007 and December 2022. The exact amount each person will be paid cannot be determined until all eligible Facebook users sign up according to the settlement.
The amount of money each person will receive depends on how many people submit their information and how long each person's account has been active. The payout will be calculated by individuals getting one "point" for every month they had an activated account, meaning those who have been on Facebook since the beginning will get a bigger piece of the pie.
Under the previous version of the settlement, only users whose accounts are currently active were eligible to file a claim, but the parameters were expanded in May to include accounts that have since been deleted.
Meta has not admitted to any wrongdoing as part of the settlement which accuses Cambridge Analytica of sharing Facebook's data with third parties. Meta said at the time that the data was legally obtained by psychology professor Aleksandr Kogan who allegedly told the company he was using the information for academic purposes. However, Kogan reportedly transferred the information to third parties, including Cambridge Analytica, which violates Facebook's policies.
In response to the allegations that Meta had shared users' data, CEO Mark Zuckerberg apologized for not taking action to protect users' data at the time by taking out full-page ads in several newspapers in 2018. He wrote: "I'm sorry we didn't do more at the time. We're now taking steps to ensure this doesn't happen again," CNN reported.
If you want your cash, go to this website and fill out the form.
The deadline to file a claim is August 25 and a final approval hearing is scheduled for Sept. 7, 2023, at 12 p.m. EST. At that time, the court will consider whether it is reasonable, fair, and equitable, and will decide whether it will approve the settlement.
Go ahead, make Mark pay.