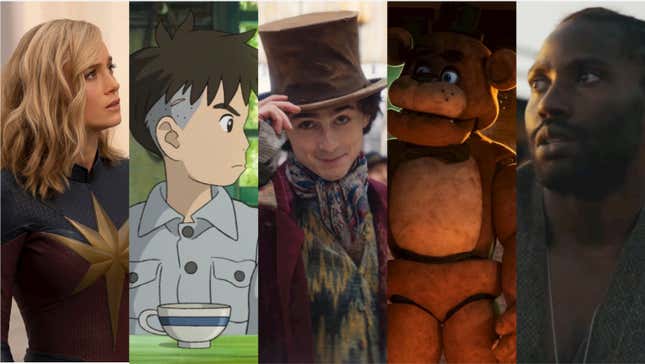 Few could have predicted that Barbie would rule the summer, but we know exactly what's going to rule the fall. Welcome to the 2023 fall movie preview, io9's look at all of the sci-fi, fantasy, superhero, animation, and genre films coming to your eyeballs to close out the year. And while the season already lost a heavy hitter in Dune: Part Two, a quick look at this list will reveal that there's plenty more to come—and that more than any other genre, horror is about to dominate the season.
There are almost two dozen horror movies coming to theaters and streaming this fall. The list includes new spin on the iconic Exorcist franchise, a long-awaited video adaptation of Five Nights at Freddy's, a return to the world of Saw, and much, much more. Plus, in addition to sci-fi, horror, fantasy, superhero, and animated films coming this fall, we had to add a category called "Weird" because, well, there are also some really weird movies heading to theaters. Check them all out in the following slides.
Note: All release dates are subject to change, especially with the ongoing writers and actors strikes impacting promotion and releases.