People sometimes put down Space: 1999 for looking cheap and nasty — but after you see how much cooler it looks in a restored HD version, you'll want to watch it all over again. More comparisons below.
The new Blu-Ray set of Space: 1999 is out in the U.K. now and should be out in the U.S. from A&E Home Video in late November or early December. This is the whole first season, plus two entire disks of extras that give you a fresh look at the creative process behind this series. We've always had a soft spot in our hearts for this series, and the chance to re-watch it in a sparkling restored HD format is pretty thrilling.
For those who somehow missed this series, it's a live-action show from dramatic-puppets czar Gerry Anderson, about the crew of a Moonbase. Due to an accident, the Moon is flung off into deep space, never to return to Earth.
Check out how much cooler outer space looks in the restored print. Click to enlarge:
G/O Media may get a commission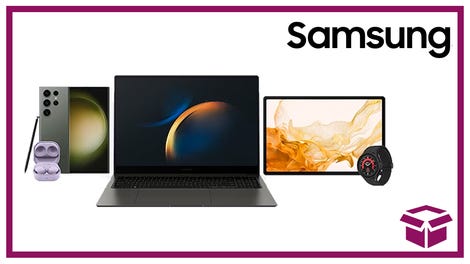 24 hour deals
Discover Samsung - Daily Deal
Plus some other scenes that show just how much crisper and more watchable these moments of deep-space drama are in HD, via Ain't It Cool News. (More images at the link.)

And here's a trailer for the set:

And here's the complete list of special features on the U.S. version of the set, according to TV Shows on DVD:
To accompany the Digitally Restored, High Definition video transfers, fans will have the option of choosing either the new English Dolby 5.1 audio tracks, or the original "as broadcast" English mono audio tracks
Gerry Anderson Audio Commentaries on "Breakaway" and "Dragon's Domain"
Music-Only Tracks on All Episodes Except "Breakaway" and "Dragon's Domain"
Extensive HD Image Galleries of Rare and Previously Unseen Stills
HD Image Galleries of Gum and Cigarette Cards
HD Restored, Textless Titles
"These Episodes" Featurettes
"Memories of Space" Featurette
Sylvia Anderson Interview
Season 1 Textless Generic Titles
"Concept and Creation" Featurette
Special Effects and Design Featurette
Text Episode Commentaries on "The Last Sunset" and "Space Brain"
"Clapperboard" Two-Part Special On The Work of Gerry Anderson from 1975
"Guardian of Piri Remembered"
Barry Gray's Theme Demo
Alternative Opening and Closing Titles
Martin Landau and Barbara Bain U.S. Premiere Intro and Outro
SFX Plates and Deleted SFX Scenes with Music Track