In 1979, 66 Americans were taken hostage when the US embassy was attacked in Tehran, for 444 days. But six American diplomats avoided capture, and were later smuggled out of the country thanks to a fake science fiction movie called Argo and the help of legendary makeup artists John Chambers (Star Trek, Planet of the Apes) and Bob Sidell (E.T.).
And now Ben Affleck's made a movie about it, also called Argo. Check out the trailer, and see how the CIA used Hollywood to pull off the "Canadian Caper."
Argo centers around Tony Mendez (Affleck), a disguise expert and member of the CIA's Office of Technical Service (he used to wire cats with hidden mics!). John Goodman plays John Chambers. Also directed by Ben Affleck, this movie was inspired by the 2007 Wired article "How the CIA Used a Fake Sci-Fi Flick to Rescue Americans from Tehran" by Joshuah Bearman, which plots out the secret creation of Studio Six Productions (named after the 6 Americans).
Here's a litte tidbit from the article, but you should really just go read it in its entirety. It's phenomenal:
To build his cover, Mendez put $10,000 into his briefcase and flew to Los Angeles. He called his friend John Chambers, the veteran makeup artist who had won a 1969 Academy Award for Planet of the Apes and also happened to be one of Mendez's longtime CIA collaborators. Chambers brought in a special effects colleague, Bob Sidell. They all met in mid-January and Mendez briefed the pair on the situation and his scheme. Chambers and Sidell thought about the hostages they were seeing each night on television and quickly declared they were in....

All they needed now was a film - and Chambers had the perfect script. Months before, he had received a call from a would-be producer named Barry Geller. Geller had purchased the rights to Roger Zelazny's science fiction novel, Lord of Light, written his own treatment, raised a few million dollars in starting capital from wealthy investors, and hired Jack Kirby, the famous comic book artist who cocreated X-Men, to do concept drawings. Along the way, Geller imagined a Colorado theme park based on Kirby's set designs that would be called Science Fiction Land; it would include a 300-foot-tall Ferris wheel, voice-operated mag-lev cars, a "planetary control room" staffed by robots, and a heated dome almost twice as tall as the Empire State Building. Geller had announced his grand plan in November at a press conference attended by Jack Kirby, former football star and prospective cast member Rosey Grier, and several people dressed like visitors from the future. Shortly thereafter, Geller's second-in-command was arrested for embezzling production funds, and the Lord of Light film project evaporated.

Since Chambers had been hired by Geller to do makeup for the film, he still had the script and drawings at his house. The story, a tale of Hindu-inspired mystical science fiction, took place on a colonized planet. Iran's landscape could provide many of the rugged settings required by the script. A famous underground bazaar in Tehran even matched one of the necessary locations. "This is perfect," Mendez said. He removed the cover and gave the script a new name, Argo - like the vessel used by Jason on his daring voyage across the world to retrieve the Golden Fleece.
G/O Media may get a commission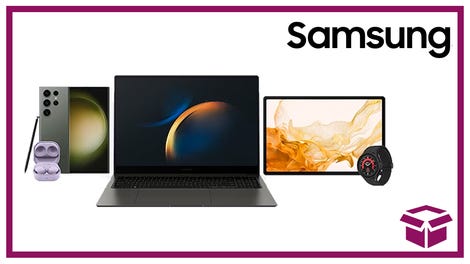 24 hour deals
Discover Samsung - Daily Deal
Argo hits theaters on October 12th.