Apps for iOS, Android, and the web grab a lot of attention these days, and with good reason. They're changing the world.
But lest we forget, apps for actual computers - a.k.a. software - extend beyond the browser, with plenty of great options for music fans. If you love music and own a Mac, consider installing these helpful programs on your computer, just like grandpa used to do.
Rogue Amoeba Piezo ($10, free trial)
Piezo's recording capabilities are as smooth as its antique-radio look is nostalgia inducing. This Mac App lets you record audio from just about anything else on your computer, including web browsers, Skype, and music players of any kind (even the subscription ones).
You can choose the type of source (music or spoken word) and specify the quality of the sound, to achieve the right balance of disk space consumption and sound quality. A little magnifying glass appears at the end of each recording, to help you find the file you just recorded, making things even easier. Clearly, the potential exists for apps like this to be abused, but when you absolutely must have a song that's not available as a download, and you need to have it as a file, it's a solid option. For those who like to "try before you buy," a test version is available on Rogue Amoeba's website.
Quantic Fox Albumtrackr ($1)
This desktop app scans your music library to present a list of the latest releases by your favorite artists to help you stay on top of the music to which you should be paying attention. You can sort results by artist, latest album, or release date, while clicking an album displays the artwork, price, and an iTunes buy button. The app can run in the background as you listen in iTunes, in which case you can receive Growl notifications alerting you of that artist's latest release as you listen. Overall, we find Albumtrackr to be an easy, simple way to keep up with your favorite artists and maintain one's hipster cred.
G/O Media may get a commission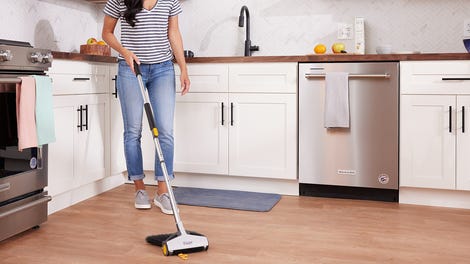 BOGO 50% Off
Flippr - BOGO 50% Off
Rogue Amoeba Airfoil ($25, free trial)
The latest version of Mac OS X (Lion) lets you stream to AirPlay devices like Airport Express and Apple TV. The thing is, not every Mac user has paid for that upgrade. For the rest, Airfoil remains the best option for sending audio from any source (Spotify, MOG, Realplayer, web browser, you name it) to the aforementioned AirPlay devices, plus other computers and iOS devices that are also running AirFoil. It lets you toggle between output devices with ease, controlling volume and equalization for each one and making it easy to control the music that plays throughout your home.
CatPig Radium ($25)
By hiding in the OS X menu bar, Radium remains simultaneously accessible and out of the way. Selecting the icon (near your WiFi indicator) opens a search menu, from which you can peruse an ample selection of radio stations, and search them by name, country, city, genre, or language. In honor of the current Champions League matches (that's soccer, to the uninitiated), I tested out both "football" and "soccer" (surprisingly, the latter surfaced more stations). By clicking on the station I was directed to the webpage of the station, where I could find out the country of origin of each station.
Radium is also capable of connecting to plenty of music radio sources, of course: Sirius XM radio (subscription required), Last.fm, and Live365, among others. Optional Growl notifications display the currently-playing track and artist. And those who like to update their friends with their listening habits will appreciate that you can share tracks through Facebook, Twitter, and Google Buzz. It doesn't come cheap, but for the hopeless radio addict, it could be worth it.
Musicality – Last.fm, Grooveshark and more
At first glance, Musicality seems like a limited web browser that can only access Grooveshark, Pandora, and Last.fm. However, it lets you close the window after selecting a site, and the music continues to play, which is where it gets interesting. The Musicality icon sits in the menu bar, where one click reveals extensive information about the currently-playing song and presents options that correlate to whichever site you're listening to.
Musicality can scrobble songs back to Last.fm - even if you're listening on Pandora or Grooveshark, both of which lack a native scrobbling ability. It also lets you make up your own keyboard command shortcuts, and the usual Mac music controls and Apple Remote work with Musicality too. Musicality may not be extraordinary, but if you use two or three of these sites, love to scrobble, and don't like having lots of windows open, it's a great tool. Image: Ilona Baha / Shutterstock
Evolver.fm observes, tracks and analyzes the music apps scene, with the belief that it's crucial to how humans experience music, and how that experience is evolving.