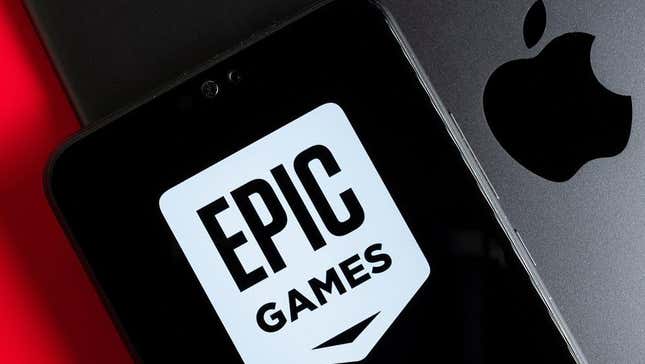 The U.S. Supreme Court denied Epic Games' appeal against Apple on Wednesday, which would have required the iPhone maker change its App Store's payment options. Epic Games, the owner of the popular video game "Fortnite," filed an antitrust lawsuit against Apple in 2020 accusing the company of holding a monopoly over apps by requiring consumers to purchase through its app store. A judge dismissed the antitrust claims in 2021 but ruled that Apple could not prevent developers from "steering" customers to links to make purchases because of California anti-competitive laws. Apple takes a 30% cut of any App Store or in-app purchases. Epic is fighting to be able to establish its own app store and circumvent the so-called "App Store tax." U.S. District Judge Yvonne Gonzalez Rogers ruled against Epic's antitrust claims but found instead that Apple had violated California's unfair competition law.
Buy Now or Wait? How to Avoid Tech Buyer's Remorse
The Appeals Court told Apple it had 90 days to file a petition and pause on the Supreme Court's ruling last month, even as the San Francisco-based 9th U.S. Circuit Court of Appeals criticized Apple's arguments, saying they "may not be technically frivolous" but don't acknowledge the rulings and factual records represented in the case, Reuters reported.
Epic requested to lift the 9th Circuit's decision to delay the injunction but was denied in what may be a major setback for the video game developer.
The 9th Circuit ruled that Epic "had standing to seek injunctive relief against that provision pursuant to California's Unfair Competition Law." The law requires the plaintiff to show they have "suffered an injury in fact that is concrete, particularized, and actual or imminent," according to the case filing.
The 9th Circuit determined that Apple was in violation of antitrust laws because it harmed Epic's sales by not allowing app developers to direct consumers to the Epic Games Store, which offered reduced prices and a lower commission compared to that in Apple's App Store. Apple declined Gizmodo's request for comment.
Under Roger's injunction, Apple was required to add the option for app developers to include options to direct consumers to other payment options for their digital content. However, the 9th Circuit decided to delay Roger's ruling while Apple appealed to the Supreme Court. Apple told the 9th Circuit that Rogers made a mistake by requiring Apple to allow all app developers to include their own personal payment links.
"Apple will be required to change its business model to comply with the injunction before judicial review has been completed," the company told the 9th Circuit, according to Reuters. "The undisputed evidence establishes that the injunction will limit Apple's ability to protect users from fraud, scams, malware, spyware, and objectionable content."
In light of the Supreme Court's decision to uphold the 9th Circuit's decision, Epic complained about the ruling, saying the standard to put the case on hold is "far too lenient." The 9th Circuit has not stated how long it will delay Roger's decision.
This article is part of a developing story. Our writers and editors will be updating this page continuously as new information is released. Please check back again in a few minutes to see the latest updates. Meanwhile, if you want more news coverage, check out our tech, science, or io9 front pages. And you can always see the most recent Gizmodo news stories at gizmodo.com/latest.