A fugitive can become a folk hero — or a desperate criminal whose acts become more terrifying the higher the stakes become. Sometimes, they can be both at once. Here, we present five different cases of men who managed to elude the law for years, even decades, before finally facing justice ... or not.
Eric Rudolph
In 1996, a blast rocked Atlanta's Centennial Olympic Park, where thousands of spectators had gathered for a concert following a day of athletic events. Over 100 people were injured and two were killed as a result (one died on the scene; the other, a member of the media, died of a heart attack while running to cover the event). At first, the top suspect was Richard Jewell, a security guard who'd helped clear the area after discovering a suspicious backpack (stuffed with a 40-pound pipe bomb, as it turned out) before the explosion.
But the real culprit was Eric Rudolph, whose serial-bombing career was just getting started at that point. In January 1997 he set off two bombs in an Atlanta suburb, just outside an abortion clinic. In February, he was responsible for an explosion at a lesbian nightclub in northeast Atlanta. Both attacks caused numerous injuries. His crimes turned deadly again in January 1998 when he hit another women's health clinic where abortions were performed, killing a security guard and nearly killing a nurse.
Based on his targets, his motive was fairly apparent, and it became completely apparent when he issued a statement after his arrest spelling out his anti-abortion and anti-LGBT views, and expressed zero remorse for his crimes, all four or which he confessed to. But the arrest took time; famously, Rudolph wasn't captured until May 2003, after the "most notorious American fugitive on the FBI's 'Most Wanted' list," per then-Attorney General John Ashcroft, had been dumpster diving around the fringes of western North Carolina for years.
G/O Media may get a commission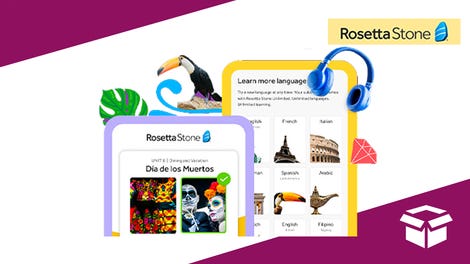 Extra 20% off
Rosetta Stone Lifetime Subscription - All Languages
In 2005, he was sentenced to four life sentences plus 120 years.
Additional sources: FBI.gov; CNN.com
Colton Harris-Moore
Of all the fugitives on this list, the least dangerous is likely Washington-born teenager Colton Harris-Moore, whose nom de crime was "the Barefoot Bandit." The ninth-grade dropout, who'd had a troubled childhood, didn't kill or injure anybody, but he did put plenty at risk with his antics, which included committing over 100 burglaries (often for food and other supplies to sustain his life on the run) and hot-wiring five planes, all of which he crash-landed. After two years eluding police and exponentially gathering Internet fame, the 19-year-old was captured, armed and aboard a stolen speedboat, in the Bahamas in 2010.
He was sentenced to six and a half years in prison in 2012. In 2013, he released a handwritten statement outlining his hope for the future. It read in part:
"I am working with amazing people, and I will have a beautiful life ... If there is any truth I've learned, it is that absolutely anything is possible. When this is over and I regain my freedom, I will bring everything I am working towards into reality."
In 2011, he sold the movie rights to his life story for $1.3 million, with the intention of using the money to pay back those he'd victimized.
George Wright
Another fugitive with an air travel connection ... but George Wright's crimes caused way more international intrigue than those of the Barefoot Bandit. He was known as "America's most elusive fugitive," and after 41 years at large, he'd built an entirely new life for himself in his adopted country of Portugal.
Wright's criminal history stretches back to 1962, when he and a partner robbed a New Jersey gas station (he was suspected of earlier armed robberies as well, but this particular crime is what he was nabbed for). The station attendant was beaten and shot (by Wright's partner, he maintains; police never disputed it was the partner's weapon that fired), and died two days later. Wright was also arrested two days later, and was sentenced to 15-30 years after pleading "no defense," which would allow him to avoid the possibility of the death penalty. He entered prison just before his 20th birthday.
In 2012, in an extensive interview with GQ, he reflected on how that one night in 1962 changed him forever.
"If I hadn't made that choice," he tells me—the decision to go into the gas station—"I would've had a whole different life. A parallel life."
In 1970, he escaped from prison with a group of other men, and found his way to Detroit with another escapee. There, he recalled to GQ:
They often discussed joining the Black Panthers. Highly active in Detroit, the Panthers sought an end to police brutality and the release of black inmates from prisons. Wright had grown up in an era of overt racism. He recalls using water fountains labeled COLORED ONLY and not being allowed to sit on the main floor of a movie theater and, if he needed to see a white doctor, having to sneak around back and beg to be allowed in. But he couldn't officially join the Panthers. Nor could any of his housemates. To do so would mean greater scrutiny by the police.

Then someone in the house brought up the idea of Algeria. Eldridge Cleaver, the Black Panthers' spokesperson, had recently established an office there. Cleaver had fled to Algeria after jumping bail on assault charges following a shoot-out with Oakland police two days after the assassination of Martin Luther King Jr.
Thus began an elaborate scheme that involved a hijacked flight from Detroit to Miami; a million-dollar ransom to free the other passengers (it was paid, and all were released); a jaunt to Boston to pick up a navigator; and a stay in Algeria as planned. France was the endpoint for everyone but Wright.
As the Guardian reports:
The group eventually made their way to France, where Wright's associates were tracked down, arrested, tried and convicted in Paris in 1976. France refused to extradite them to the US where they would have faced much longer sentences. According to news reports at the time, the defence hailed the light sentences they were given as "a condemnation of American racism" after the jury found "extenuating circumstances" in their actions, apparently agreeing with the defence's assertion that the hijacking had been motivated by "racial oppression in the United States".
So, 1976 ... but Wright wasn't found until 2011, after his case moved to top-priority status for a New York-New Jersey fugitive task force was formed in 2002. Where'd he been for four decades, and how had the escaped murderer and notorious hijacker survived? The GQ reporter who visited Wright while he was on house arrest in limbo in Portugal — between his arrest and possible extradition to the US — had the same thought:
Before my trip, I'd asked an FBI agent who helped orchestrate Wright's arrest how it was possible for a man to vanish for four decades. The agent said that Wright was an intelligent and conniving con artist, probably a compulsive liar, who would not hesitate to use violence or charm or subterfuge to worm his way out of any situation. Perhaps, the agent hinted, he was a sociopath.
In the end, Wright's capture was more symbolic than anything else, because Portugal declined to extradite him. In 2012, the New York Times reported, the US Justice Department decided not to appeal. Now 71, he can never leave Portugal, but as he told GQ, he's fine with that.
John List
Assisting with the capture of John Emil List in 1989 was maybe the most shining moment for long-running TV show America's Most Wanted. List had been enjoying his freedom for over 17 years ... until a neighbor happened to be among the millions that viewed an episode publicizing his gruesome crimes: in 1971 he shot his mother, his wife, and his three teenaged children, deliberately, carefully, one by one.
He left their bodies arranged in ballroom of their New Jersey mansion, with religious music blasting, and moved to Denver before settling in Richmond, Virginia. He changed his name, married a woman who had no clue about his past, and — years later — was finally apprehended, having lived a quiet life since his murder spree.
After his capture, the former bank manager and onetime strict Lutheran explained his motives matter-of-factly to ABC News:
... His life began to crumble. He lost the bank job, and a succession of subsequent jobs. By 1971, he was still leaving for work every morning, but — unknown to his family — he was unemployed and unable to pay the bills. He spent his days at the train station reading, napping, and wondering how to get his family out of their financial mess.

He says today he felt he was letting the family down. "I grew up with the idea that you should provide for your family and to do that you had to be a success in the job that you had — or you're a failure, and that was not a good thing to be," he said.

Finally, with the prospect of foreclosure threatening to expose his financial failure, List made his terrible decision to kill his family — but not himself.

"It was my belief that if you kill yourself, you won't go to heaven," he said. "So eventually I got to the point where I felt that I could kill them. Hopefully they would go to heaven, and then maybe I would have a chance to later confess my sins to God and get forgiveness."
A key factor in his arrest was a remarkably accurate rendering of List's age-progressed appearance, crafted for America's Most Wanted by Frank Bender, a forensic sculptor, and Richard Walter, a criminal psychologist. List died in prison in 2008 while serving the five murder sentences he'd been handed in 1990.
Image collage via Le Point.
Still at large: Bradford Bishop
America's Most Wanted is no longer on the air, but program host John Walsh recently dedicated an episode of his new show, The Hunt, to another family-murder case: that of Bradford Bishop, who is believed to have killed his mother, wife, and three children. This was in 1976, in Bethesda, Maryland; all died from blunt-instrument trauma (Bishop had purchased a ball-peen hammer the night of the killings). The bodies were driven some six hours away to a secluded area and burned ... and then Bishop, it seems, got the hell out of dodge.
However, all may not be what it seems here. Unlike the unremarkable John List, Bishop was a multi-lingual, highly educated State Department employee. According to a Bethesda Magazine article profiling the retired lawmen who've been haunted by the case for decades now:
At the State Department, Bishop had postings in Italy, Ethiopia and Botswana, where his title was deputy chief of mission. Before entering the Foreign Service, he spent four years in U.S. military intelligence in the former Yugoslavia. He was fluent in French, Serbo-Croatian, Spanish and Italian. [Dancer and family friend Jacques] d'Amboise would note in his memoir that Bishop's mother was always vague about her son's jobs, and when he first learned of the murders, d'Amboise's early thought was that someone was exacting revenge for Bishop's work as "a spy."

Whatever his true work, Bishop's career was a source of tension in the marriage, according to co-workers and Annette's neighborhood friends ... The family was having financial troubles, too; the IRS was auditing its taxes.
The article touches on some of the more creative theories as to what may have happened to the Bishops, if the family patriarch didn't do it it; it also looks into the many sightings that've been reported of him over the years. As recently as last year, an unidentified body was exhumed to see if DNA would prove it was Bishop (it wasn't).
In April 2014, Bishop was officially added to the FBI's list of 10 Most Wanted Fugitives; he's believed to be in Europe. To aid in the search, the FBI, which is offering a $100,000 reward for his capture, has produced a John List-style bust (pictured above) of what he might look like today.