The Walking Dead's original showrunner Frank Darabont continues to paint a bizarre (and vulgar) picture about the first two seasons of the show, as his $280-million legal fight against AMC has unveiled thousands of documents and emails from his time on set. In short, he was pissed.

"YOU NEED TO PAY ATTENTION TO THE MOTHERFUCKING SCRIPT!"
A few years ago, Darabont and his agents filed a lawsuit against AMC saying he should've been paid, in full, for the second season of The Walking Dead—even though he was fired in the middle of it. He also claims he didn't get his rightful percentage of licensing fees because the production studio licensed the show to the network at an obscenely low rate—on purpose, he adds—so people like him wouldn't get the money they were owed.
Darabont and AMC spent about six months figuring out what should remain confidential as they prepare their cases and exhibits for New York judge Eileen Bransten. After coming to an agreement, they've released thousands of pages of documents, which include depositions, expert testimony, and financial details for other AMC shows like Mad Men and Breaking Bad. The documents show how convoluted Hollywood deals and negotiations are, for better and worse, but they also shine an unflattering light on Darabont's behavior during his time on The Walking Dead.
G/O Media may get a commission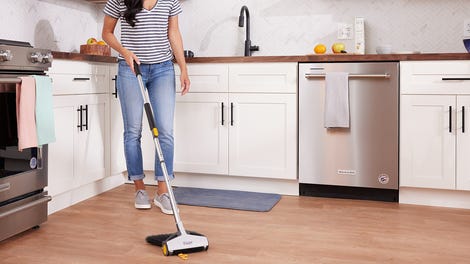 BOGO 50% Off
Flippr - BOGO 50% Off
One of the biggest conflicts behind the scenes of The Walking Dead was AMC's decision to cut the budget by almost half a million dollars per episode between seasons one and two. Darabont's solution, which was to film the whole season in one location, the infamous farmhouse, created problems and resulted in arguably the series' worst season. Darabont became overwhelmed, struggling to create more with less (plus, AMC demanded to see all the scripts ahead of time), and it showed in his behavior toward the team. Here's an email to executive producer Gale Anne Hurd and others from June 2011, one month before he was fired:
Fuck you all for giving me chest pains because of the staggering fucking incompetence, blindness to the important beats, and the beyond-arrogant lack of regard for what is written being exhibited on set every day. I deserve better than a heart attack because people are too stupid to read a script and understand the words. Does anybody disagree with me? Then join the C-cam operator and go find another job that doesn't involve deliberately fucking up my show scene by scene.
This email supports the earlier rumors that Darabont became difficult to work with, along with several other messages that contain just as many profanities toward dozens more behind-the-scenes crew members: camera operators ("Ray Charles could operate better"), an episode director ("It's like we yanked some kid with no experience out of high school and put her in charge"), and even his writing staff, as shown in a particularly tense email to an AMC executive.
Please let's stop invoking 'the writers room' ... There IS no writers room, which you know as well as I do. I am the writers room. The fucking lazy assholes who were supposedly going to be my showrunners threw that responsibility on me after wasting five months of my time.
AMC's lawyer has argued that these emails, as well as his overall behavior on set, were part of the reason why he was fired in July 2011—along with "his failure to timely deliver scripts .... [and] adequately supervise the writers' room." Well, we already know how he felt about the writers room, but do we know whether Darabont regret his volatile attitude during his time on The Walking Dead? According to his affidavit, kinda-sorta-maybe... but also nope.
Each of these emails was sent because a 'professional' showed up whose laziness, indifference, or incompetence threatened to sink the ship of production and added unfair and unnecessary burden to their colleagues in the cast and crew… My tone was the result of the stress and magnitude of this extraordinary crisis. The language and hyperbole of my emails were harsh, but so were the circumstances. As for the enormous problems they describe, I stand by these emails to the last detail.
The Walking Dead, now under the supervision of Scott Gimple, is getting ready to enter its eighth season.