Berlin gynecologist Dr. Fritz Kahn (1888-1968) was a titan of anatomical illustration thanks to his imaginative portrayals of the human body as a living factory. Pop on some Kraftwerk, because here come the man-machines!
Here's his bio from Fritz-Kahn.com
In the 1920s, his magnum opus, "Das Leben des Menschen" (The Life of Man) – a five-volume series – was renowned as a German accomplishment of global repute. In the 1930s, his books were banned and burned by the Nazis, then edited by Kahn's publisher and reissued as plagiarisms with a superimposed anti-Semitic chapter.

The Jewish intellectual was expelled from Germany, and settled in Palestine, later in France. He was eventually able to escape his pursuers, with personal help from Albert Einstein, by immigrating to the U.S., where he successfully continued his career as a bestselling author. He spent his final years in Danish exile and died in Ascona, Switzerland in 1968, when he was almost 80, after an extraordinary life and career.
Despite his hardships and travels, Kahn was prolific and produced a gobsmacking amount of illustrations throughout his career. Marvel at his many human machines!
[via Too Many Interests, and British Library]
Translation: "Man as Industrial Palace"

G/O Media may get a commission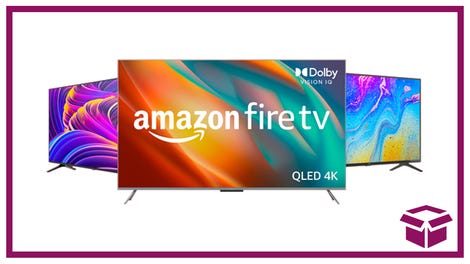 Ooh. stunning.
New Amazon Fire TVs

"In 70 Years the Man Eats 1,400 Times its Weight."


"The Cycle of Virtue and Substance"