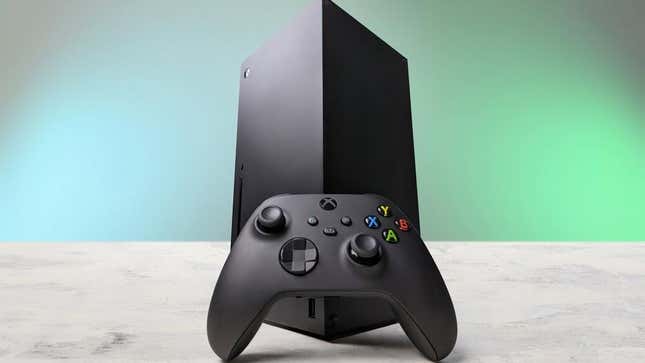 Microsoft's future plans for its Xbox gaming platform were exposed in the Federal Trade Commission's (FTC) legal filings on Monday evening. The FTC claimed on Tuesday that it is not responsible for releasing the documents, which revealed the timeline for Microsoft's Xbox consoles through 2030.
Warning! Microsoft Wants ChatGPT to Control Robots Next
The FTC launched a lawsuit against Microsoft in December following the company's acquisition of the Call of Duty maker, Activision, saying it was unfair to other gaming manufacturers who are competing with Xbox. "The FTC was not responsible for uploading Microsoft's plans for its games and consoles to the court website," FTC spokesperson Douglas Farrar said in an emailed statement to Gizmodo. Farrar told NBC News, "Microsoft was responsible for the error in uploading these documents to the court."
Despite the FTC's claims, the unredacted documents removed the speculation about Microsoft's business plans for its future Xbox hardware, revealing not only the new consoles but also the dates and price points of the products.
Microsoft intends to focus on its gaming consoles as the foundation for its timeline to 2030, the documents say, adding that it plans to launch a new Xbox controller and work toward a reduction of its Carbon Tax impact. The leaked documents revealed Microsoft plans to release an updated Xbox Series S called Sebile, and another called Ellewood, the latter of which will provide players with "more internal storage, faster Wi-Fi, reduced power, and a more immersive controller." Microsoft also plans to introduce a refreshed version of its Xbox Series X console, with the codename "Brooklin." The console is scheduled to be released next year and will be priced at $499, according to the documents.
The documents further lay out Microsoft's financial planning information such as projected sales volumes, margins, funding, and launch timelines. A section of mid-gen device line-ups is included in the documents something Microsoft has previously denied planning. Phil Spencer, Microsoft's head of gaming, said just last month that the company has no plans for an Xbox series X and S mid-gen refresh, saying the company was only focusing on the system's current hardware.
"I definitely think that when we do hardware, it should have a reason to exist that is demonstrably different than what came before," Spencer said in an IGN interview at Gamescom 2023. "As soon as you start doing mid-gen refreshes, you've got a bunch of issues in front of developers, on what platform they target. And it starts to feel a lot more like PC," he said in a separate interview with Eurogamer.
The leaked documents also include emails that discuss Microsoft's potential plans to acquire Nintendo. Spencer wrote in a 2020 email: "Nintendo is THE prime asset for us in Gaming" and that "getting Nintendo would be a career moment and I honestly believe a good move for both companies," The Verge reported. "I've had numerous conversations with the LT of Nintendo about tighter collaboration and feel like if any US company would have a chance with Nintendo we are probably in the best position," Spencer added.
Microsoft did not immediately respond to Gizmodo's request for comment and the U.S. district court has since deleted all documents in the FTC v. Microsoft case.
Read More:
Activision Hashed Out Details on a Nintendo Switch 2 In Closed-Door Meeting