Yeah, this is pretty much what the inside of my head looks like after a session.
New York Supreme Court Justice Gustin Reichbach has battled pancreatic cancer for four years. Aggressive chemo has helped hold the disease in check but has left the patient ravaged—too nauseous to either eat or sleep. In an op-ed today, Reichbach pleaded with the NY state legislature to allow medical marijuana. "This is not a law-and-order issue," he writes in the op-ed.
"It is a medical and a human rights issue... When palliative care is understood as a fundamental human and medical right, marijuana for medical use should be beyond controversy." The rest of his piece is here. [WHAM via @weedbusts - Image: Cho]
High Times Presents Jorge Cervantes: Grow Film
Yeah, that just about covers everything.
G/O Media may get a commission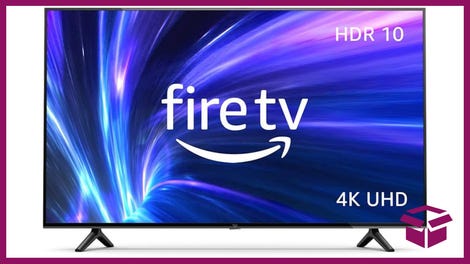 42% Off
Amazon Fire TV 50" 4K Smart TV
A recent survey of 1000 registered voters by Mason-Dixon Polling and Research discovered that three out of four believe that the President should defer to individual state laws when it comes to medical marijuana cultivation and consumption. Only fifteen percent were in favor of actively pursuing prosecution on a Federal level. Not surprisingly, this group was overwhelmingly represented by elderly Republicans. 80 percent of those under 34 who claimed Democrat or Independent opposed such measures. Luckily, even though old people still make up disproportionately large voting bloc at least the youth of today will be able to outlast the fogies and eventually implement some rational weed laws before becoming fogies ourselves. Or, you know, you could take fifteen minutes out of being unemployed and destitute to try and positively affect the system around you (don't worry—voting, even ironically, still counts). [US News and World Reports]
oooooh Pretty.