The screen-used film prop is the holy grail of movie collecting. It doesn't get any better than owning something that was actually used in making your favorite movie. The only way to do that, however, is usually via auction—and there's a big one coming up with some insanely awesome props.
Deadly Mississippi Tornado Kills More Than 2 Dozen | Extreme Earth
Next month, the Prop Store is hosting a live auction in London that includes screen-used props from films like The Empire Strikes Back, Superman, The Fifth Element, X-Men, Star Trek and many many more. These are amazing, one-of-a-kind items and they'll be revealed in full on August 26 when the Prop Store releases their auction catalog. The auction itself will then be September 23 and if you're interested in buying, you have to register on their website.
Of course, above you see the helmet from The Rocketeer. We asked the Prop Store to highlight a few of the cooler items in the auction, and here are a few, from Armageddon, Moon, Return of the Jedi, X2 and Harry Potter and the Sorcerer's Stone.
G/O Media may get a commission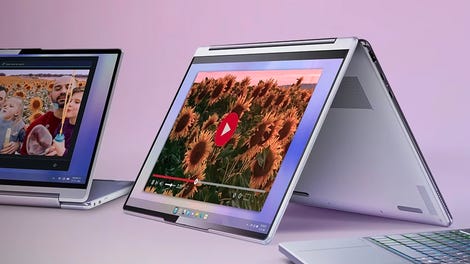 up to 70% off
Lenovo Spring Clearance
Cool, right? Well, here are some more, from Poltergeist, Starship Troopers, two from The Fifth Element, and then Empire Strikes Back.
And again, these are just a few of the over 450 items that'll be auctioned. Here are a few others, along with their estimated cost.
Spock's (Leonard Nimoy) Science Officer Costume from Star Trek (TV 1966) £50-70k
Alex's (Malcolm McDowell) Purple Suede & Snakeskin Coat from A Clockwork Orange (1971) £8-10k
Grays Sports Almanac from Back To The Future Part II (1989) £4-6k
Fizzgig Puppet from The Dark Crystal (1982) £8-10k
Dalek from Doctor Who: An Adventure in Space and Time (2013) £4-6k
Leeloo Dallas (Milla Jovovich) Multi Pass from The Fifth Element £4-6k
James Bond's (Pierce Brosnan) Hero P99 & Silencer from James Bond: Tomorrow Never Dies (1997) £10-12k
The Witch King's Dagger from Lord of the Rings: The Fellowship of the Ring (2001) £25-30k
Captain Jack Sparrow's (Johnny Depp) Sword from Pirates of the Caribbean: Dead Man's Chest (2006) £4-6k
Ambassador-Class Starship Model Miniature from Star Trek: The Next Generation (TV 1987- 1994) £40-60k
Stormtrooper Helmet from Star Wars: The Empire Strikes Back (1980) £40-60k
Superman's (Christopher Reeve) Underwater Tunic from Superman (1978) £25-30k
The Terminator's (Arnold Schwarzenegger) SFX Crane Chase Jacket from Terminator 3: Rise of the Machines (2003) £4-6k
Wolverine's (Hugh Jackman) Claw Set from X2: X-Men United (2003) £4-6k
---
Contact the author at germain@io9.com.