Investigating a strange electrical anomaly, geologists have discovered an enormous water reservoir beneath the now-dormant Uturunco volcano in the Bolivian Andes. It's a remarkable find that speaks to the vast amounts of water stored in Earth's deep interior, possibly since our planet was formed.

"It's probably somewhere between Lake Superior and Lake Huron," Jon Blundy, a geologist at the University of Bristol and co-author on the new discovery published in Earth and Planetary Science Letters, told New Scientist. "It's a staggeringly large amount."
As geologists probe Earth's deep interior using new technologies, it's becoming clear our classic depiction of volcanoes, as ruptures in the Earth's crust that sit atop vast reservoirs of gooey rock, is a bit simplistic. In some cases, the magma source is not located beneath the volcano, but many miles away. In other instances, there's more to the magma itself than meets the eye.
Mikael Laumonier of the University of Bayreuth and his colleagues discovered Uturuncu's watery secret while investigating strange properties of the Altiplano-Puna magma body, located nearly 10 miles beneath the volcano. This magma body slows down seismic waves and features a surprisingly high electrical conductivity. According to laboratory experiments that simulated temperatures and pressures inside the volcano, its properties are best explained by a water content of 8 to 10 percent.
Extrapolating this concentration to the entire size of the Altiplano-Puna magma body, the researchers infer the presence of a tremendous subterranean "lake," of sorts. "It's dissolved in partially melted rock at 950 to 1000 degrees Celsius, so it's not accessible," Blundy told New Scientist.
G/O Media may get a commission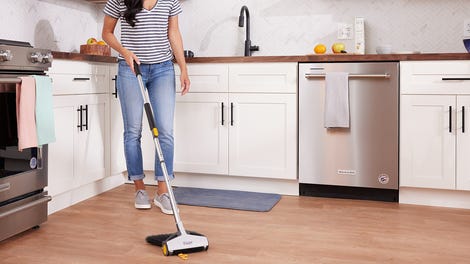 BOGO 50% Off
Flippr - BOGO 50% Off
While we won't be tapping Uturuncu for irrigation anytime soon, the finding could help explain anomalous electrical readings from other volcanic systems around the world, including the Cascade arc in the Pacific Northwest and the Taupo Volcanic Zone in New Zealand. What's more, a high water content in active volcanoes may shed light on the composition of Earth's continental crust, and on a 4.5 billion year old mystery: how our planet got wet in the first place.
There's a fierce scientific debate over whether the Earth coalesced from tiny, water-coated grains of dust, or whether our blue marble started its life as a dry rock, with the oceans arriving later via comets and asteroids. The answer may lie in water buried in fiery reservoirs miles beneath our feet.