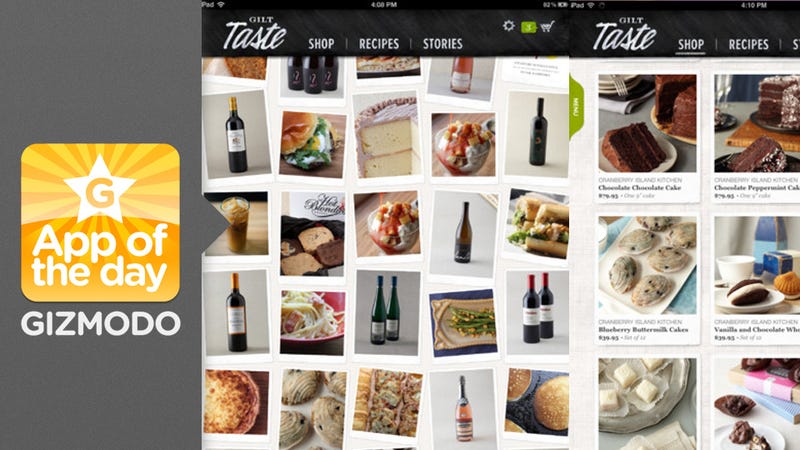 Eating well is expensive, whether you're noshing in restaurants or chowing down at home. Gilt Taste helps you cut the cost on luxury food items and find inspiration for what to cook.
What does it do?
Like the Gilt you know and love, it gives you daily discounts on quality wines and gourmet items of up to 60 percent. It also publishes recipes and stories from famous chefs and food writers, the likes of which include Ruth Reichl and Francis Lam.
Why do we like it?
Want to know how to make a better burger? What sides should you whip up for your July 4 BBQ? Gilt Taste is kind of like a sous chef for those questions. And it will guide you on a recipe, hands-free, letting you turn pages by waving your hand, so you don't get ingredients on your screen. Your wallet will stay fatter, and so might your hips with this one.
Gilt Taste
Download this app for:
The Best:
Good deals
The Worst:
Lacks recipe index