Glee's Halloween episode, in which the Gleeks do Rocky Horror Picture Show, has sparked a lot of press attention. And now it turns out the show's creator, Ryan Murphy, is actually in talks to remake the movie.
Deadly Mississippi Tornado Kills More Than 2 Dozen | Extreme Earth
Don't get us wrong, we're over-the-moon excited about the Glee's Rocky Horror episode. It should be plenty of fishnet-clad, knee-high fun. But just because the general public is once again excited about Rocky Horror, as they are every year at Halloween, does not mean you need to go and remake a classic cult film. And it certainly doesn't guarantee that this yearly (and predictable) excitement will deliver all the $$ signs that the studio execs are seeing. Plus, it's just wrong.
But that's not going to stop Hollywood, Deadline is reporting that Fox 2000 is pressuring Glee creator Ryan Murphy to direct a big-screen remake Rocky Horror.
Hopefully Murphy will realize that some camp classics should be left alone for the zany films that they are, we don't need big Hollywood stepping in and asking a new crop of eager writers to explain Frank-N-furter's REAL origin story. Just the idea causes chills.
G/O Media may get a commission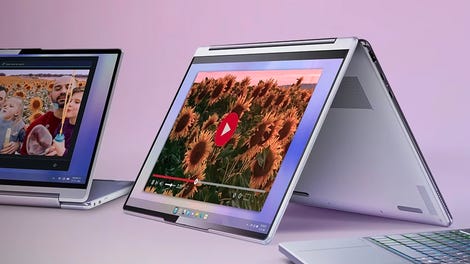 up to 70% off
Lenovo Spring Clearance
If anything, Rocky Horror is best when celebrated in singalong or tribute form, just like Glee is attempting to do this week. Trying to make money off of a delightfully flawed film that's worshiped continually by the kids you see getting ready Saturday nights at midnight in the movie theater bathroom is just plain stupid. We won't go see it on principle, and the general public probably won't even care.
But not to end on a sour note, here's a collection of clips and the music from the Glee Halloween episode (a tribute we support):
Promo

Promo

Dammit Janet

Touch-A Touch-A Touch-A Touch Me (Emma)

Whatever Happened To Saturday Night

Sweet Transvestite

There's A Light (Over At The Frankenstein Place)

Science Fiction Double Feature