The Department of Justice filed a lawsuit against Google Tuesday, accusing the tech giant of using its market power to create a monopoly in the digital advertising business over the course of 15 years.

Google "corrupted legitimate competition in the ad tech industry by engaging in a systematic campaign to seize control of the wide swath of high-tech tools used by publishers, advertisers and brokers, to facilitate digital advertising," the Justice Department alleges. Eight state attorneys general joined in the suit, filed in Virginia federal court. Google has faced five antitrust suits since 2020.

Google issued a statement in response: "Today's lawsuit from the DOJ attempts to pick winners and losers in the highly competitive advertising technology sector." The company said the suit was based on the same flawed argument that underpinned a similar lawsuit in Texas and would hinder innovation, raise ad fees, and hurt small businesses.

Attorney General Merrick Garland said at a press conference the same day, "We don't pick winners or losers, we pick those who violate antitrust laws."
With the suit, the Justice Department is attempting to force Google to sell its ad technology products—"divestiture of the ad tech stack," Garland called it—a move that would split up Google's most valuable business ventures, and diffuse company's vast power over the internet.
G/O Media may get a commission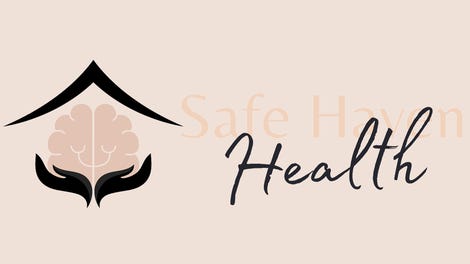 Addiction counseling
Safe Haven Health
The Justice Department singled out the U.S. Army as one advertiser allegedly harmed by Google's market dominance. A Google employee quoted in the Justice Department's press conference described Google's ad exchange as an "authoritarian intermediary."
In a blog post, Google argued that the Justice department is "attempting to rewrite history" by undoing the company's 12 and 15-year-old purchases of the ad tech companies AdMeld and DoubleClick, which expanded Google's ad empire across the web. "These deals were reviewed by regulators, including by DOJ, and allowed to proceed," wrote Dan Taylor, Google's vice president of global ads.
You might think of Google as a technology company with an advertising business, but really its the other way around. The search giant has its fingers in nearly every part of the ad industry. The company's biggest money maker is Google Search, where promoted results in user queries drive the vast majority of its revenue. And together with Chrome, the world's most popular browser, Search gives Google control of the world's biggest funnel of consumer data.

But Google's ad empire doesn't stop at services with the word Google in their names. The company also serves a lion's share of the ads across apps and websites owned by other companies. Google tools collect data to identify who's visiting a website; Google decides which ads to show them; and Google sells space to the advertisers buying those ads. There are alternatives, and competition has grown in recent years, but the company dominates so much of the web that those alternatives are, in many respects, less appealing options.

Legal pressure is mounting on Google. The company is already dealing with an entirely different anti-trust case filed during the Trump administration, related to accusations that the company's contracts with other business are anti-competitive. That case is anticipated to go on trial later this year, not to mention a number of other antitrust cases filed by state attorneys general.
Google and its tech rivals face an even greater threat across the Atlantic, where EU regulators have hit the the tech industry with several recent antitrust challenges and investigations. An EU law called the Digital Markets Act, which goes into effect early this year, could have major implications for competition among tech companies, placing limits on everything from ad tracking to whether companies like Apple and Google can make their own services the default apps on phones.

In the United States, however, both regulators and the courts are far more business friendly. Over the past few decades, the court system generally refused to intervene in anti-competitive business practices unless they raised prices for consumers, regardless of a company's effect on its competitors. That doesn't happen with Google, at least in any direct way, because most of its services are free. As a result, Google and much of the tech industry have escaped regulatory oversight.

But the government is testing a new legal theory, arguing the courts should consider Google a monopoly because it limits the options available to consumers, rather than raising prices. The DOJ alleged Google was "depriving customers of choice by degrading Google's own products" in its press conference.
The Biden administration wants to change that. If the DOJ lawsuit succeeds in breaking up Google, it will spark a new era of the web. Trillions of dollars that used to get sucked up by a single company would spread across the internet, reshaping how we experience our world in ways that are hard to predict. But the DOJ has a difficult hill to climb in terms of legal arguments before we get there.
Update, Jan. 24, 3:59 p.m. EST: This story has been update with details from a Google blog post and additional context about recent anti-trust regulation.