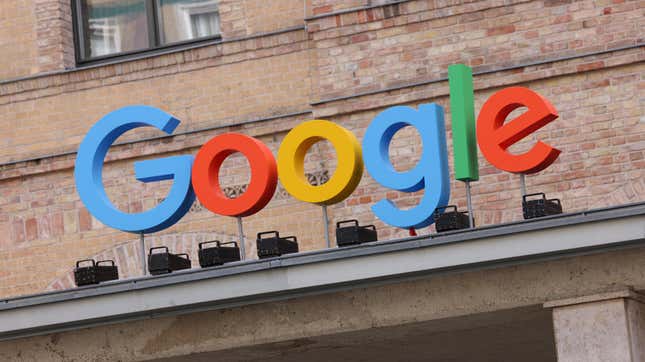 Employees at Google are not happy with how CEO Sundar Pichai has handled the company's ongoing layoffs. Around 1,400 employees have signed a letter addressed to Pichai after Google announced it would be cutting 12,000 jobs in its largest round of layoffs yet.

No Google AI Search, I Don't Need to Learn About the "Benefits of Slavery"
As Bloomberg reports, Google's employees aren't happy with the massive corporation trimming the fat by reducing headcount. The letter specifically requests that Pichai freeze new hiring during the layoff process, give priority in the hiring process to Google employees that were laid off, protect workers in countries experiencing humanitarian issues like Ukraine and Russia, not fire people during scheduled leaves, and prevent discrimination during the layoffs. As of writing this article, the letter has garnered 1,367 signatures among Googlers.
"The impacts of Alphabet's decision to reduce its workforce are global. Nowhere have workers' voices adequately been considered, and we know that as workers we are stronger together than alone," the letter reads. "Our company has long touted its commitment to doing right by its users and workers, and these commitments will show Alphabet adhering to the final line of its Code of Conduct: Don't Be Evil."
A Google spokesperson declined to comment on the letter in an email to Gizmodo.
Google announced to employees via email back in January that it would be laying off 12,000 employees, which is about 6% of the company's workforce. Pichai told staff at the time that Google had aggressively hired over the past two years as the company saw (obviously unsustainable) pandemic-fueled growth and was now feeling the effects of being too bloated. According to a regulatory filing in September with the Securities and Exchange Commission, Alphabet's workforce grew from 150,028 to 186,779 from 2021 to 2022.
These layoffs have not been going smoothly, however, as the Google has apparently miscalculated the amount of stock some severed employees would receive. Google has also axed its Director of Mental Health and Wellbeing, a position meant to improve internal wellbeing and morale. Suffice it to say, Google employees across the board are taking the layoffs really hard, with some even vlogging the experience on TikTok.
Update March 17 5:35 p.m. EST: This article was updated Google's decision to decline to comment on the letter.