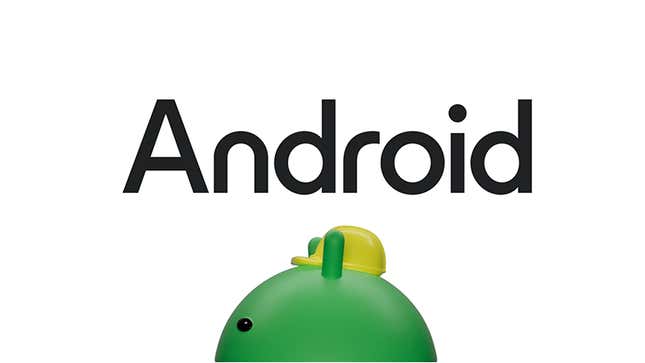 While we wait for Android 14's stable release, Google has decided to grace its users with an updated logo for the upcoming Android brand. The operating system has a new look, and the company is rolling out a few new features to celebrate the occasion. They include AI enhancements for the At a Glance widget and Lookout, one of Android's accessibility tools. You can also upload a library card to your Google Wallet and take more conference calls in the car.

Google's Antitrust Case Is the Best Thing That Ever Happened to AI
Android rebrands
Android has been in a years-long transformation to figure out its aesthetic and how it wants to present itself as a platform. It may have finally found its look. Google has officially rebranded Android with a new look and improvements to the iconic green Android figure. The logo has been updated so that Android is now present with a capital "A," which Google said makes the letter stand out more prominently against the rest of the letters. The new logo has "more curves" and "personality"; Google even shows how the new "Android" logo fits squarely on top of the Google logo, suggesting a unification between the parent brand and mobile platform that hasn't been present in some time.
Thankfully, Google didn't do away with the bug droid, Android's longtime mascot. The Android robot is more three-dimensional than ever, and it's back to showing off its entire body instead of just its head, as the logo has been the past few years. You can check out Google's post if you want to read the whole story behind the new look.
Android's AI-enhanced improvements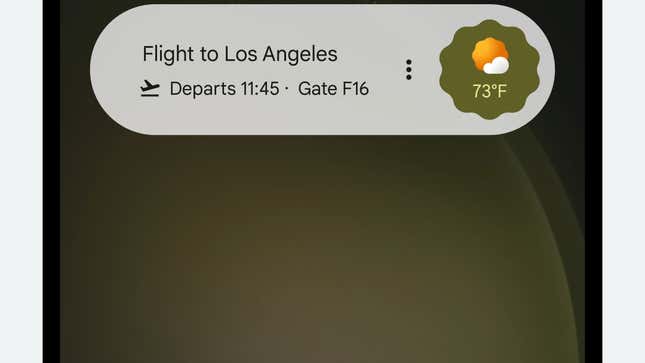 To commemorate this new look for Android, Google is adding a few new features, and it doesn't seem exclusive to Pixel smartphone users. The new At a Glance widget will have more prominent iconography and an extra information line. The sample smartphone showing off the feature is a Samsung Galaxy S23 Ultra, including Samsung's OneUI style of icons in the Home row.

I saw how useful At a Glance can be while flying last week—getting the details you need while rushing to get somewhere is super helpful. But I missed it at the top of my Home Screen because it doesn't stand out much. This new tweak will give the feature more prominence on the Home screen, precisely the point. Google wants you to see its AI enhancements working in plain sight.
Android users who are visually impaired and rely on apps like Lookout for assistance are also getting a hefty update starting today. AI will help the Image Q&A feature on Lookout generate more detailed descriptions of what's ahead or on screen. Once you've inputted your image, you can ask questions via text or voice to understand the image's context. Lookout also adds 11 new languages to its repertoire, including Japanese, Korean, and Chinese. It now supports 24 languages.
Library cards in Google Wallet
Admittedly, I don't have a library account. I use my daughter's card for everything from checking out books in person to grabbing audiobooks off Libby. But it is inconvenient when I don't have her card nearby, especially when she wants a spontaneous trip to pick up new books.
This latest feature drop lets you digitize passes with a barcode or QR code that only works in specific settings, including library cards and gym passes. All you have to do is snap an image of the pass for Wallet to store it.
A few more things
Android Auto users, I understand having to take a conference call in the car while you're in bumper-to-bumper traffic. That doesn't change the fact that we need better infrastructure so that we're not having to juggle such a thing while behind the wheel. But at the very least, Android Auto can now handle both Webex and Zoom calls natively, so you can use the big screen in your car to manage the call instead of pawing at a smaller phone screen.
Those who use Fitbit and Google Fit can now hear your sleep results as part of your daily wake-up routine with the Assistant.

The new look to Android will start popping up in future software updates and phone releases. And the new features should start rolling out to everyone this week.